Terrain Park Update: The Park is Starting to Take Shape
December 24, 2008 – Sun Peaks, BC – Over the past few weeks a lot of things have being happening in the Sun Peaks Terrain Park. We had consistent -20°C temperatures, so the park filled up fast with lots of man made snow. We have been pushing snow all week trying to get the main park up and running. We were able to get a new rail section open for last weekend bringing our feature count up to fourteen. This new rail area will be where Grandma's Home Made Rail Jam is hosted on December 27. For more information click here. We will continue to keep building this week with our goal set on opening the two bottom jumps, and the forty foot down box for Christmas morning. The two jumps will both be fifty feet plus. If we have enough snow and time, we will add a second smaller take off to each jump. The rest of the park is shaping up fast and will be opening soon.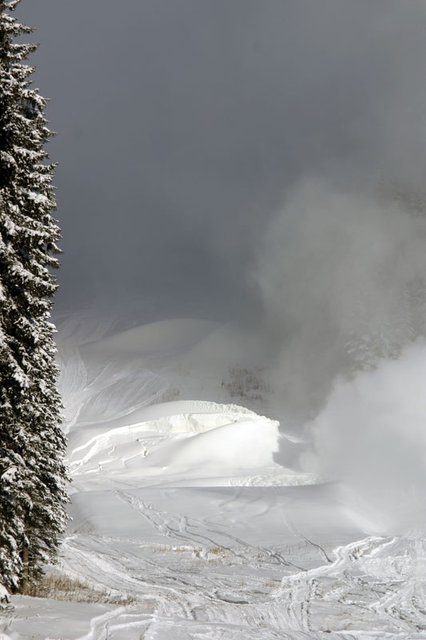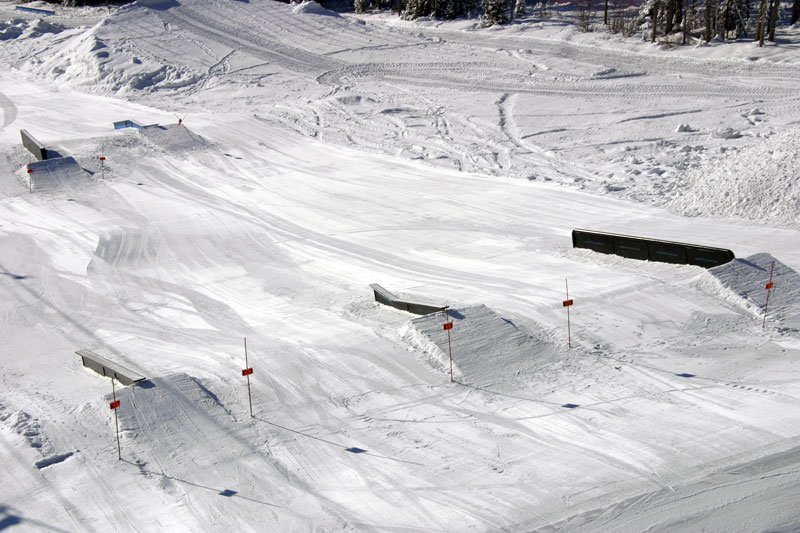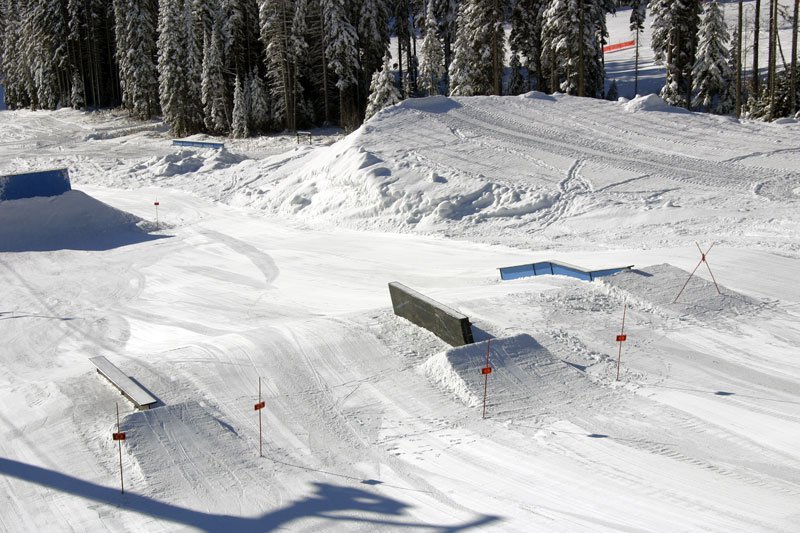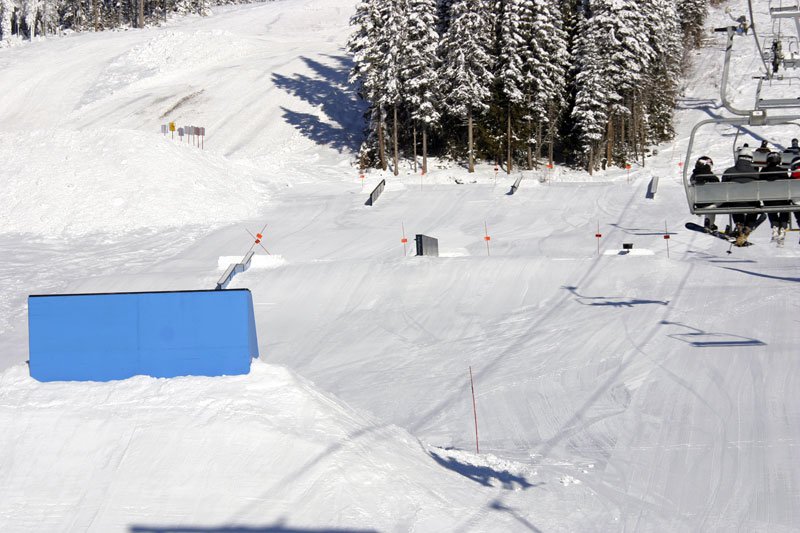 Stay tuned more features coming soon!
Toby Ianson 
Terrain Park Supervisor