Terrain Park Update: Everything Is Coming Together
December 4, 2008 – Sun Peaks, BC – The new rails arrived today, and they're looking good. Snow Park Solutions just keeps getting better at making rails. Since the first order of rails we received five years ago, the quality and workmanship has always been of the highest quality. Our snowmaking team has also been working hard with the colder temperatures we've had the last few days. They have produced enough snow that we will be able to have a small rail park open for the weekend. Snowmaking efforts will all be focused on the Terrain Park after the Sundance run is completed. With a little luck we should have the entire park completed at the start of the New Year.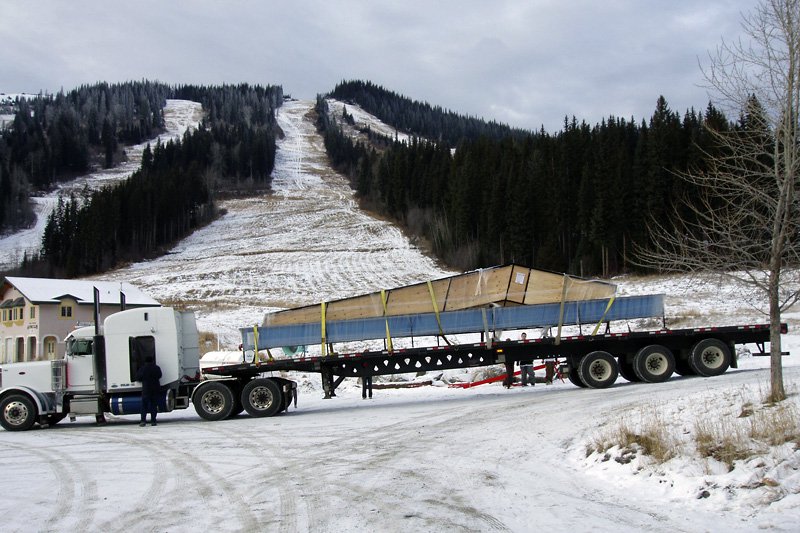 See you all in the park for a session!
Toby Ianson
Terrain Park Supervisor