Telemark Freeskiing Championships @ Alpine
Alpine Meadows Ski Resort and Tough Guy Productions bring back the Telemark Freeskiing Championship.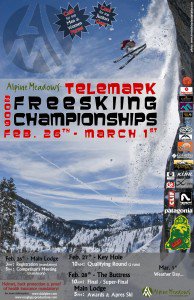 This is a must see event of the season! Competitors will be hucking themselves through Key Hole Slopes; picking lines never imagined by the average skier and rider, competing for cold hard cash. The event begins Friday, February 27 at 10am, with finals on Saturday, February 28.