If you haven't already heard, Tahoe has had a record breaking year in snowfall with many of the resorts boasting a 700+ inch base. The season is deep into April yet the snow just keeps on falling (heard they got another 5 inches just last night). Unfortunately I decided to spend the winter in Summit County, where the snow stopped falling back in February. Temperatures began to heat up in March and fresh powder became a distance dream....
That is, until April rolled around and I drove to Tahoe to see what the fuss was about. With my trusty Vail pass I could ski at Heavenly, Kirkwood and Northstar for no additional fee. #Vailsucks but it's a serious perk of their ski empire. I can't say my first day in Tahoe skiing at Heavenly was all time. Sure there was good coverage but it's a flat mountain and there were some serious slushy conditions. Luckily that night it snowed around 15 inches. I had driven into Kirkwood's town the night before which turned out to be a blessing in disguise - ll morning long the pass to Kirkwood was closed so nobody could get in or out. It led to a select few skiers riding the fresh pow all day long. I couldn't see 5 feet in front of me but damn it was a nice change of pace from the crunchy slush in Summit.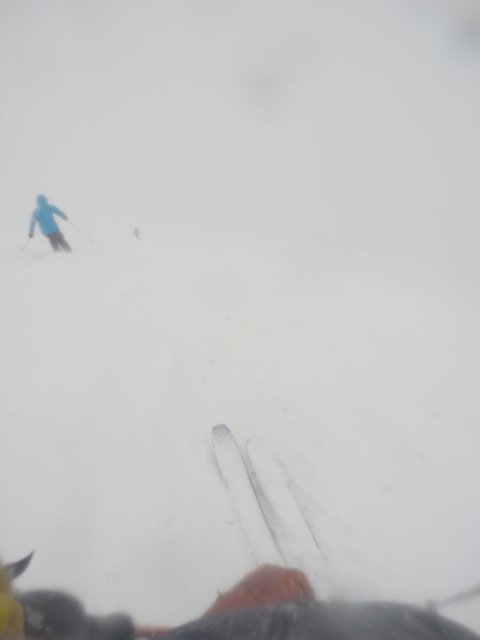 "Where the fuck am I" - Every run
---
The previous stormy day turned into a perfect bluebird powder day after. The stoke level was high. Around one the snow became slushy but how could anyone really complain about a powder day in April? I hardly took any pictures but you get the point with two photos.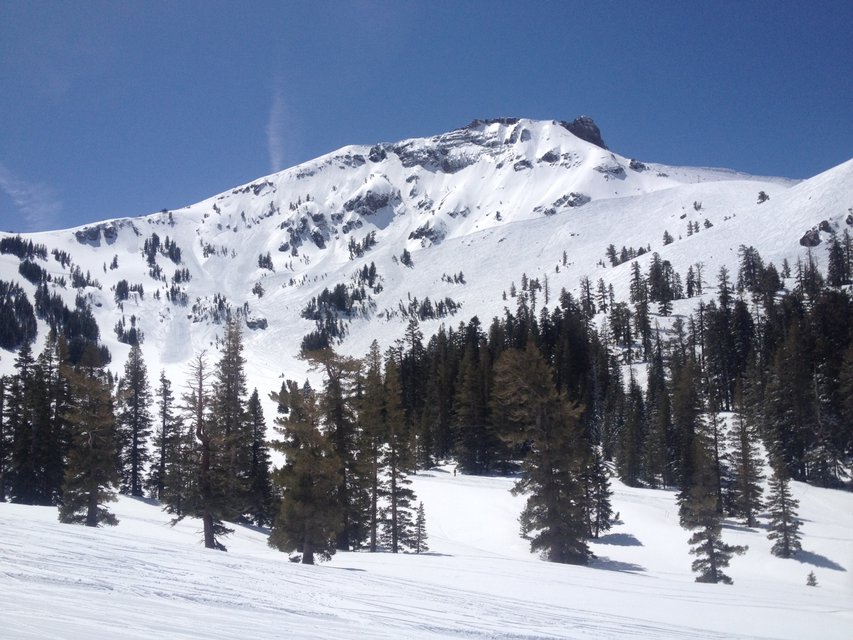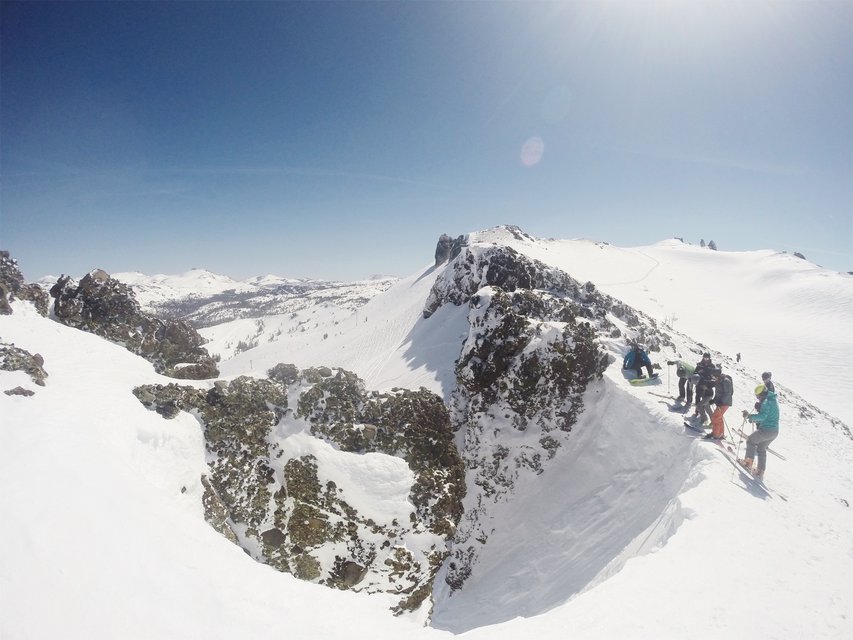 "Naw man u drop" "Naw u go first man" "Is that chick taking a photo?"
---
While I could ski at all the Vail resorts to my heart's content, Squaw was really the place I was interested in. I found most employees had already given out all their comp passes so I paid $52 for a day pass. Not the worst... Or it was possible to skin up to Silverado lift and ride the upper lifts all day, but that takes a bit of ambition. At Squaw, just like at Kirkwood, many of the lines have been completely filled in with snow. I found that a run named 'Rock Garden' actually didn't have a rock in sight. Or maybe I just wasn't paying attention. Maybe there weren't any rocks there to begin with? Lines made famous in Squallywood weren't even in existence due to the snowpack. I didn't take any photos of Squaw to share since I was already getting a lot of shit for trying to play the game of G.N.A.R. Apparently the locals got over it back in 2008.
Look, who knows what could happen to California after this winter/spring - there could easily be another 5 year drought. 10 year drought even. Reality is, Tahoe will probably never get this snowpack again. So if you're bummed out because your home mountain closed for the season or shutdown early due to lack of snow then make the pilgrimage west. Not Colorado west, but west west. If you don't have a place to stay it's warm enough to sleep in your car and if you don't have the ga$ money then carpool with friends who don't want winter to end either. Shit, you could probably even become a lifty for Squaw for the remainder of their season. Apparently the starting pay for their lifties is $15 an hour. At this point I challenge you to find a legitimate excuse not to make it out to Tahoe this season.
Let me just end with this: If the snow drifts are as tall as the 2-story houses then you're gonna have a good time.