THE WEST COAST SESSION COVERAGE ON FREESKIERS
On Wednesday morning we prepared for what was to be a climactic final day to close out WCS5. The sun was gleaming brilliantly off the rolling slopes of Mt. Hood as we arrived at Timberline, illuminating the huge mound of snow up on the Palmer snowfield that had become the WCS 5 money booter.
The jump had already been checked in on Sunday during the public session by Tim McChesney, Jon Marks, Charlie Lasser, Tim Gage and Joss Christensen. Some said it was the biggest jump they'd ever hit; others said it was the best jump they'd ever hit. So when we finally got to session it on Wednesday after a brief warm-up in the park, it didn't take long for things to heat up.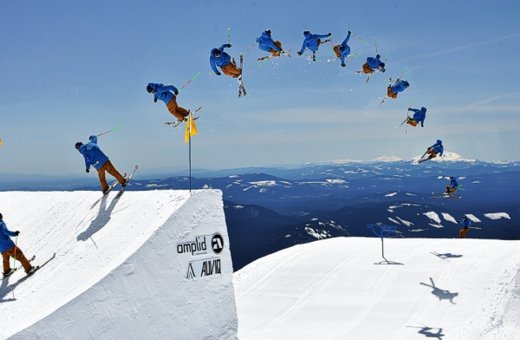 Jon Marks is one skier who knows how to give 'er. He took several brutal slams over the day but still came out with some of the best shots. Hey, they say Babe Ruth had the record for the most strikeouts, right? Sequence: Stone
READ THE FULL COVERAGE HERE AT FREESKIER's