Swedish Freeskier Matilda Rapaport Passes Away in Chile Avalanche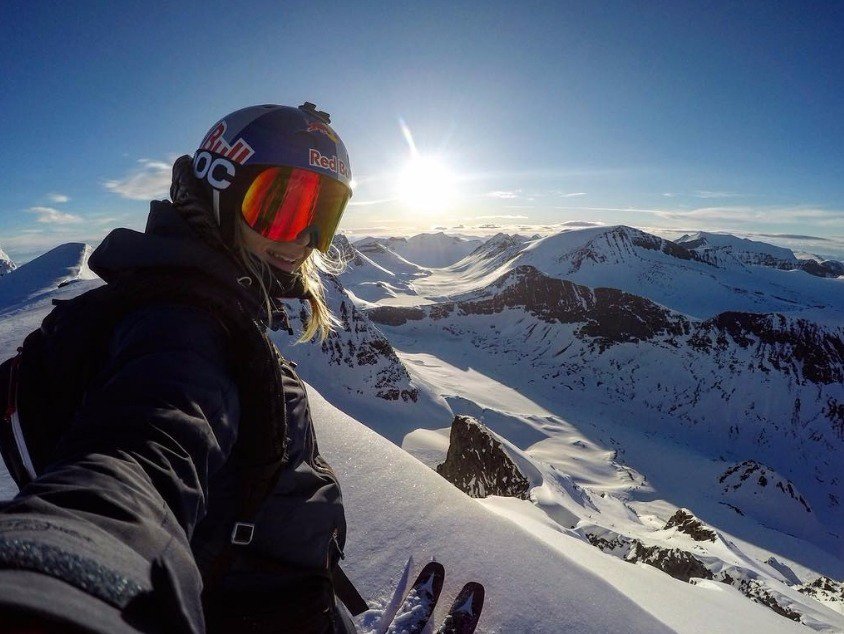 Swedish freeskier Matilda Rapaport has died after being swept away in an avalanche near the Farrellones ski resort, which is about 40km from Santiago, Chile. She was filming in the backcountry when she was buried on her second run. Rescuers were able to reach here quickly, called for help, and she was at a Santiago hospital within 90 minutes. Matilda was in the ICU where doctors reportedly placed her in a coma so she could recover (although reports have not been verified). It is believed she did not suffer intensive physical injuries but suffocated during the time she was buried in the avalanche.
Matilda was a periennial top competitor on the Freeride World Tour, where she placed 4th last year. There has been an outpouring of kind words from those close to her and we at Newschoolers send out our deepest condolences to all those affected by her passing.
"You came into my life too late. And now you left me too early. You know a real friend when you meet them. It's like you always known each other, you laugh about the same things, you talk about serious things openly like if they no longer seems as heavy. My life continues on with the knowledge that yours was as happy as ones life should be. I was ones part of your special day, and the thought that I could have made your life as happy as it was brings me endless amounts of joy. My heart will forever think of you when I see snow and mountains. I will always make sure to think of those few precious moments we got to spend with each other planning your big day. To think of how much joy it gave us both. The day came, and you were every bit as beautiful as we had hoped you would be. Now it breakes my heart knowing these precious moments were just there that one time, and that our journey ends with those precious moments there and then. Matilda, I will forever be grateful for your support and your loving embrace. Thank you for everything. Your are forever in my heart." - William Wahlstrom
"Matilda, you will be deeply missed but never forgotten! Thanks for always bringing positivity to everyone and always smiling! ❤️ My deepest thoughts and prayers to the ones closest to you" - Jon Olsson
"Matilda Rapaport, you have been an inspiration to the world of freeride and you will always be a part of the GoPro family. Thank you for sharing your talent, passion and positivity with us. You will forever be in our memories and will be sadly missed." - GoPro
""When I am gone, release me. Let me go I have so many things to see and do. You mustn't tie yourself to me with tears, Be happy, we had so many years. I gave you my love and you can only guess How much you gave to me in happiness. I thank you for the love you each have shown But now it's time I traveled alone. So grieve a while for me if grieve you must Then let your grief be comforted by trust. It's only for a while that we must part So bless those memories in your heart. I won't be far away for life goes on So if you need me , call and I will come. Though you can't see or touch me, I'll be near with all my love around you soft and clear. And then, when you must come this way alone, I'll greet you with a smile and "Welcome You Home"." R.I.P. Matilda Rapaport