Stickers Stickers Stickers!!!!
Here we see Pants going through the mail and replacing the two bucks to cover shipping with a fat stack of stickers yo...

And here we see what stickers could do to an otherwise lack luster Van...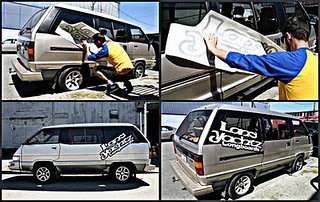 Do you want to pimp your auto? Let us know and we can work out some vinyl for your ride!