Stept Productions Q&A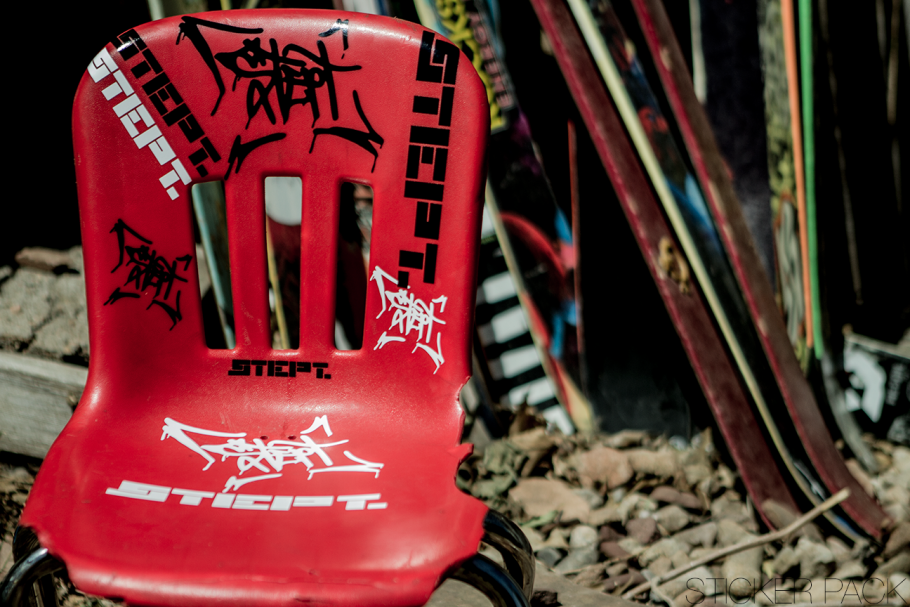 "Stept Productions was started by the Martini brothers in 2001 while living and skiing on the east coast.
Their current roster of skiers still includes many of the friends featured in their first films. Now based in Boulder, CO, Stept is on the forefront of a new movement in skiing. Their story-based films now focus on a niche group of street skiers pushing the limits of their sport and bodies." -Mousseau
Original Q&A thread -- http://www.newschoolers.com/ns/forums/readthread/thread_id/752729/
http://www.newschoolers.com/videos/watch/649079/-Mutiny----Stept-Productions-OFFICIAL-TRAILER
DVD's are already shipping, grab your copy today!
What is the biggest difference between Mutiny and your past film projects? -ski0
Nick Martini: Over the past five years our films have taken a huge turn. The past couple have started to follow a certain formula, and this year we really wanted to step away from that. Traditionally the Stept crew has been featured in many of skiing's top films, and this was the first year we didn't work with anyone else and just did our own thing. Mutiny is a unique film, and we probably will never make another like it. Our goal to was to provide a window into our lives that shows the ups and downs of skiing for a job. From the partying, girls, and drugs, to injuries, motels, and fast food. It has a comedic side that is contrasted with a dark and private side of our lives that most ski filmmakers ignore.
What is the business model of Stept? In the wake of the collapse of the DVD industry, I know that there are many different ways to monetize video. You guys mostly upload stuff to Vimeo, which doesn't make money directly. Merchandise? iTunes? Don't need details but would love to hear a bit more about what its like to be on the business side of a production company like yours. -Mr.Bishop
Nick Martini: We have to be constantly adjusting our business plan because of how rapidly the film industry is changing. Sales of our ski film, both digital and retail, have never been very lucrative. At Stept we are working our hardest to acquire commercial film work to supplement the lack of income. Our goal is to make Stept Studios a sustainable production business that can make a ski film as a passion project, without worry about funding, monetizing hits, or sponsors, ect. We want make sure we never have change our ski content because of money.
What the fuck do all of Shea's tweets mean? -Magnus
Cam Riley: We have no idea
Do you do anything or have any tips to clear your head after a big fall on a rail or drop before hitting it again? -C-Wal
Clayton Vila: We collectively have no response to this. What we do is at a level that falling horribly is inevitable. When it happens, it's no surprise, and you just have to take into account what you did wrong and try again. If your head is not clear, it means you aren't visualising what you want to do properly and therefore should probably not do it at all.
shea, I know this year you took a trip back to maine to film for mutiny, how would you describe your trip back home and bringing a major ski film to the 207? -psheils
Shea Flynn: It felt like any other season. I have been filming in Maine ever since I was first introduced to urban skiing and I don't intend on stopping. I will say however that watching Chuck get hurt in my hometown of Auburn, ME was one of the lowest points of my season.
Does east coast skiing influence the crew? If so how? -last_tango
Sean Jordan: Most definitely. The whole crew grew up on the east coast and we have the same mentality. It's different than skiing the west coast. Kids from the east understand what it's like.
Out of the crew, who would you say has had the worst injury? -Magnus
Cam Riley - Collapsed Lung
Nick Martini - Spleen removed after being torn into 5 pieces
Clayton Vila - Tore half of cheek off face - 80 stiches
Do you guys sometime stop and think : wow I really just did that? --emile-
Charlie Owens: I think about that every morning I wake up next to a girl.
did any of you study film making / film studies at college or is it all self taught? -TacoLiger
Nick Martini: Cam Riley briefly attended film school at CU Boulder, but other than that we are all self taught. After 13 years of making ski films we are just starting to figure it all out. Nowadays there are tons of good resources for film education outside of the traditional system.
When is the next S.K.A.T.E dropping?!?!? -Backyard.Skier
Nick Martini: S.K.A.T.E. was possibly our greatest idea, and our hardest challenge ever. Convincing the world's best skiers to meet up and compete against each other in a non-paid contest in nearly impossible. Everyone has conflicting schedules, and being forced to try new tricks in front of the world becomes less appealing at the professional level. Finishing the S.K.A.T.E. series has become challenge that we can hopefully be overcome soon! Our goal is to complete this series, then re-vamp S.K.A.T.E into an open format contest with a large prize purse in the near future.
Where are the full movies from before Network? (Blueprints, Strange Folk, Chronillogical, Road To Nowhere, and How We Livin') -T.CORC
Alex Martini: Anything that is already available online can be viewed via our website, http://www.steptproductions.com. Later this fall our archive of films will be available for viewing/download on Vimeo.com.
To Clayton - Coming from a fellow Rhode Island native, what was it like coming from Rhode Island and becoming as good as you are? -DaveSarazen
Clayton Vila: If anything it made me develop into a much different pro skier than most because skiing was never my only interest. I obviously was trying to pursue a professional ski career for a few months a year during the winter, but I spent much more time doing things like surfing and skateboarding in the off-season because of the lack of snow and ski-scene. I had no friends at home that skied, and my style is therefore influenced much more by other things than skiing.
How/why did you guys decide to pick up Alex BM? Who is nasty btw! -East_Centric
Alex Martini: We met ABM several years ago coaching up at Mt. Hood. We had no idea he would get so good. After watching him the past couple season's we decided he was the right fit for our crew.
So do you guys completely prefer urban over the park or are there some aspects of each that you like? -TheyCallMeJR
Nick Martini: No. Park skiing will probably always be the most fun. Skiing in cities is where we go to push our limits and find new ways to ski. It makes a great story and it's exciting but we will always love lapping the park.
Does Tom Warnick have a soul? Is he full ginger or daywalker? -Barry.McCockiner
Charlie Owens: Tom has no soul, he is fully in limbo never returning. Big time fire crotch.
The Eighty Six Intro... How many takes did you took before you got it, and what was the biggest challenge doing it? -jibbpeter
Cam Riley: It was our first time doing a super long take like that and it took several hours to choreograph. Once everyone knew what to do the hardest part was making the move from the ground to roof. We had a 60 foot construction lift that the steadicam operator was harnessed onto.
What does "Stept Family" mean? How does the vibe differ filming with Stept as opposed to other production companies? -t_rob
Nick Martini: Most of the kids in the crew grew up in New England and we still all live together. For "Mutiny" we rented a 12 person house in Boulder, CO that housed the riders and entire film crew. You can't get that type of synergy with a group of random ski icons coming together for a film trip.
Where was the sketchiest placed you guys filmed urban throughout the whole time that Stept has been in the film industry? -jlglt_518
Alex Martini: Our biggest issues arise when we are shooting in "nice" areas, like the suburbs or ski resorts. When Cam Riley hit the Breckenridge double kink in 2010 we had some serious issue with local authorities. The mountain employees and cops were hellbent on keeping the notoriously dangerous rail untouched. It took us six different attempts until we finally got the shot in late may, each time resulting in serious backlash.
If you could travel anywhere in the world to film urban, where would it be and why? -@drew
Cam Riley: Nowhere far. We want to stay in the United States.
How much input does everybody have with how the movie is edited. Does everybody come in and help put together their segments? Who chooses the music? -homestar
Nick Martini: All the riders are very integrated in the editing process. Shea, Clayton, Charlie, and Cam helped edit the majority of the film.
Is it true Charlie Owens lives off shooting dice and hand make jewelry? -Gnarwhalmedia
Yes.