Staale Sandbech in Onboard Magazine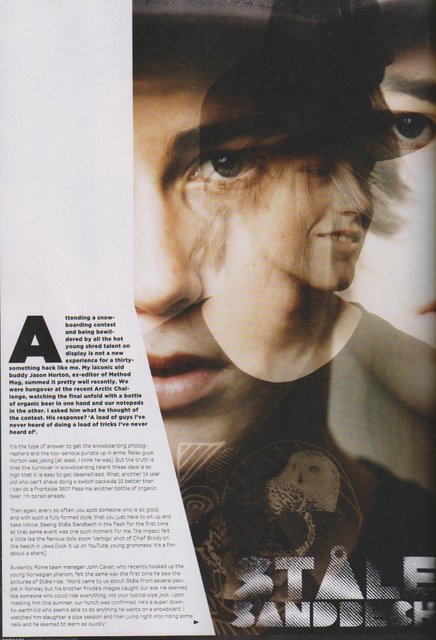 We've been lucky enough to have Staale Sandbech come out to camp the last two summers. Staale is just 16, but already he has been to the Olympics, the Arctic Challenge and way too many contests to list. He is a great snowboarder, with picturesque style, and on top of that, he's just fun to hang out with! Last summer, when he was at camp, Staale gave away his personal snowboard and bindings to a lucky camper who drew the best picture of Staale's Rome teammate, Laurent-Nicolas Paquin. This month, Staale just got featured with a big interview in Onboard Magazine, a European shred mag. Windells even got to participate and mention how awesome we think Staale is, for the article! Onboard isn't always the easiest magazine to find in the states, but Barnes and Noble carries it sometimes. Go get a copy, but if you can't find one, follow the jump for some pictures of the article.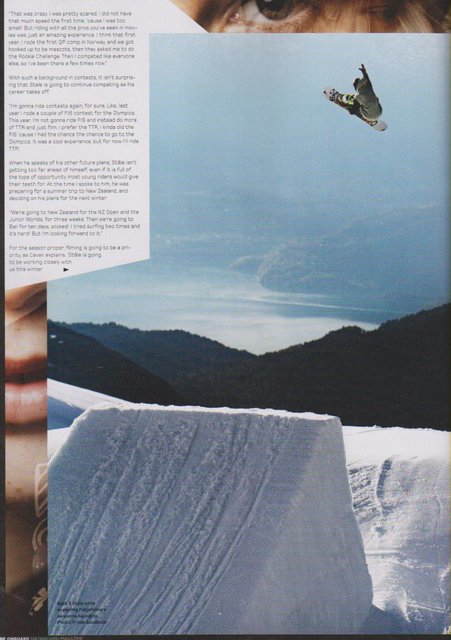 Notice how we spell Staale's name with two a's and in the article it is written with one? Well the small circle above the 'a' in Staale's name is a letter we don't have in English, it's only in Norweigan, so the solution is that we add an extra 'a' in when we write his name, so it can be pronounced and read correctly. Cool, huh?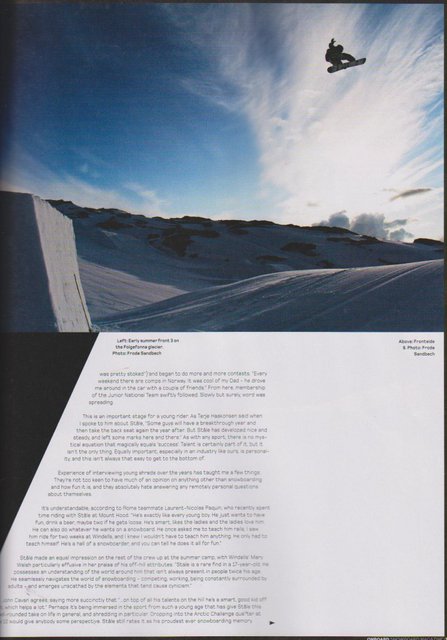 Related posts:Ladies night with LNP and Staale Sandbech
Eiki Helgason and Staale Sandbech at Windells
Thrasher Magazine