Smashing Booth: A Photo Booth that Shatters and Snaps Objects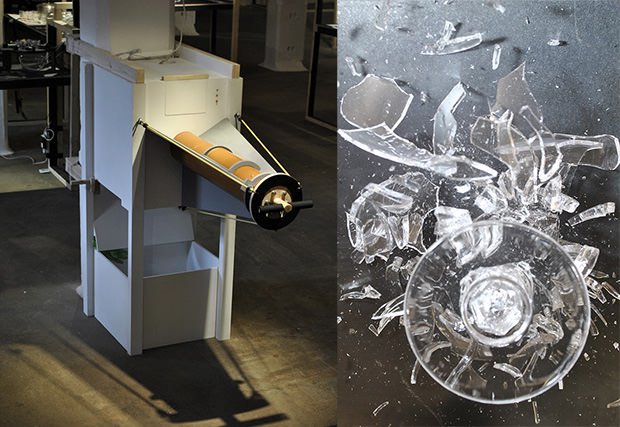 The "Smashing Booth" is a contraption that shatters objects and snaps photographs at the moment of impact. It was created by designer Henrietta Jadin, who created it as part of a school project titled "Breaking Point." The wooden device catapults an object at the back wall of its box, and a photo is captured by an open shutter, sound sensor (made from an Arduino controller), and strobe.
You can find some "making of" photos and resulting images over on Jadin's blog.
Smashing Booth (via ISO 1200 via PopPhoto)
Image credits: Photographs by Henrietta Jadin