Skyler Clark- Best mountain Ever!!
Rate this Person Entry Here
Home Mountain: Stratton Mountain, VT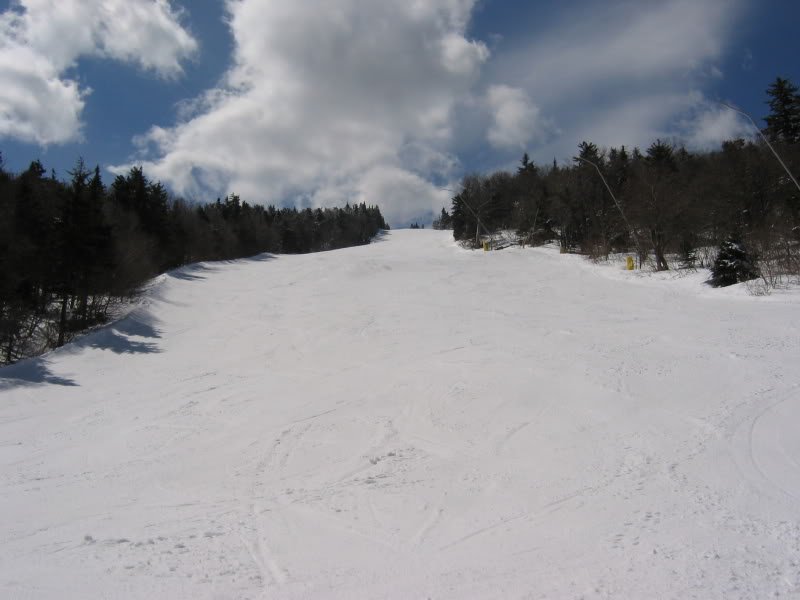 Stratton Mountain is the best mountain in Southern Vermont when it comes to conditions. I ski there every weekend, all winter long. I reach the mountain at 8:20 and am on the lift at 8:30 every morning. The first run I take is North American, a long black diamond that is perfectly groomed. After laying down those fresh tracks it is hard to decide where to go next. Stratton is never busy before 10 o'clock so I can get most of my runs in before the crowd. When the crowds hit my favorite place to go is the Mid Mountain Lodge. There you can find some of the nicest and funniest chefs I have ever met. Even if it is after the time that they make breakfast sandwiches, if I ask they will still have one ready for me in 5 minutes. After refueling with a freshly cooked meal the crowds will start to pile in for lunch and that is when we head back out onto the slopes for some more runs. Stratton offers many different features like mogul runs down World Cup, terrain parks on Lower Middle Brook, and groomers on Upper Standard. Powder days at Stratton are unbelievable! Days after it snows I can still find a stash of fluffy powder in Stratton's woods trails. If my equipment ever breaks during the day I can alway run down to one of the village's ski shops and be back on the slopes in a half hour. After a hard day of skiing it is always fun to walk through the village to Stratton's 'Mountain Sweets' candy shop where I can find all the sweets I need. With my bag of candy in hand and skis on my shoulder I walk to my car and can't wait to come back again tomorrow for some more winter fun.


Rating: 0.0/10 (0 votes cast)

Tweet