Selective Focus Can Be Your Friend ? Tilt Photography on the Cheap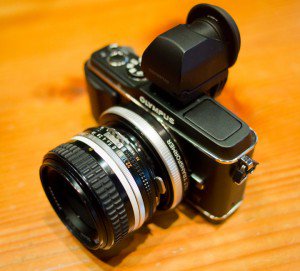 Hey photo friends – Erik here. While I'm typically the video guy around these parts, I wanted to hop on the blog to quickly tell you about a piece of camera gear that I?ve been enjoying lately. I picked up a Tilt Transformer from Lensbaby about a month ago and it?s now a permanent piece of my walk-around photography kit. The Tilt Transformer allows you to mount your Nikon lenses to a Micro Four Thirds or Sony NEX camera and then swivel the Tilt Transformer around for some dramatic selective focus shots. Tilting the lens creates a ?slice? of focus that can be adjusted vertically, horizontally, or diagonally, and the size of the focus slice can be adjusted by changing the aperture on the lens. It?s a great way to create tilt-shift style photography for a fraction of the price of a single tilt-shift lens.
Use the image tabs atop this post to take a spin through a gallery of photos I shot with it and my Olympus E-P3. Also take a peek at the Lensbaby site for more details.