Samsung EX2F: A Premium Compact Camera with a f/1.4 Lens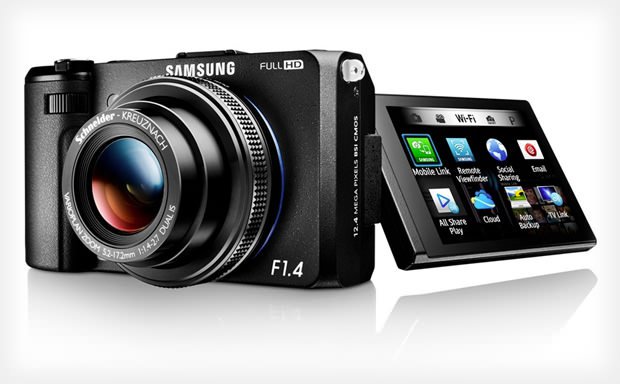 As more and more consumers are opting to use their smartphones as their primary camera, manufacturers are moving away from cheapo point-and-shoots and towards beefier compact cameras that offer quality that phones can't match (yet). Samsung's new EX2F definitely falls into that category. It's a high-end compact camera that packs a 12.4MP 1/1.7-inch sensor (the size used by many high-end P&S cameras, but smaller than Sony's new RX100), a 24-79mm (3.3x) f/1.4 lens, a 3-inch swiveling LCD, ISO of up to 12,800, dual stabilization, a hotshoe mount, RAW and full manual shooting, 1080/30p HD video, and WiFi features.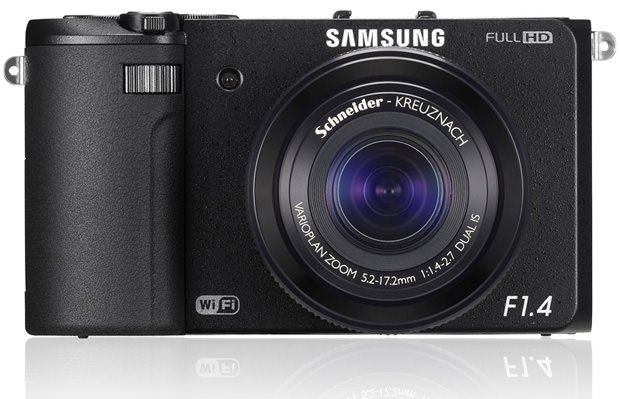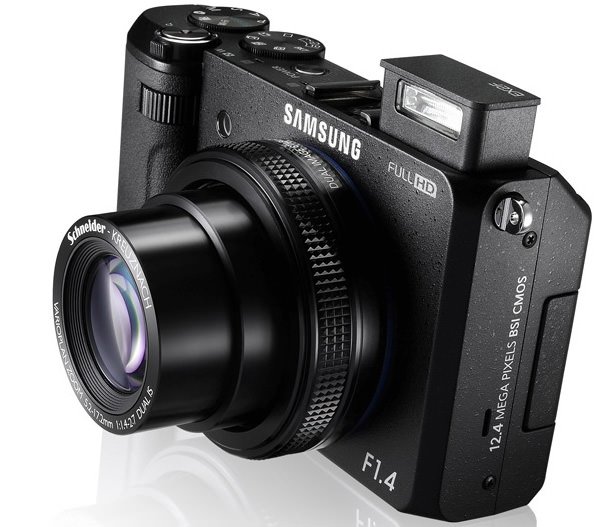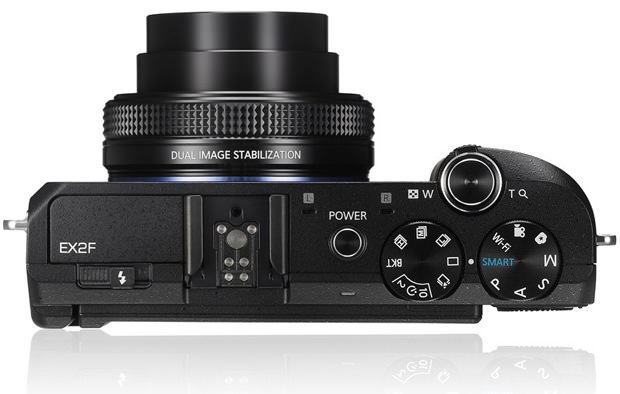 The premium features of this compact camera carry with them a premium price: the camera will cost $549 when it hits store shelves in August, 2012.