SOLITAIRE: A Backcountry Skiing, Snowboarding, and Telemark Film
Absolutely loving everything that Sweetgrass Productions do at the moment and Solitaire is a video project that's been building up for such a long time. I've got my hands on the latest edit form them as they look to plug their premiere in Denver a little bit more and I'm more than happy to help if edits like this are going to be around!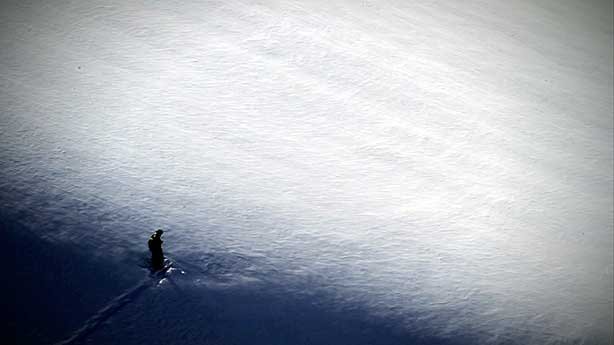 WORLD PREMIERE SEPTEMBER 15th, 2011 in Denver, CO Gothic Theatre 7pm For the DVD and Ski Film Tour info head to: Sweetgrass-Productions.comPatagonia and Dynafit present…SOLITAIRE: A Backcountry Skiing, Snowboarding, and Telemark Film from Sweetgrass ProductionsIn the high desert of South America, winter takes hold, devouring bleached bones and abandoned shacks. Into these most inhospitable of lands, a handful of drifters emerge from the whiteout, ready to cast their lot on forsaken peaks both merciless and magnificent. Venturing beyond the frontiers of most mountain films, Solitaire is backcountry skiing forged in the tradition of Western cinema. Born in the spires of Argentina?s legendary Las Lenas, a lonely two-year journey begins through an abandoned world, wandering the length of a continent from Peru?s Cordillera Blanca to Chilean Patagonia. Lost in the winds of snowbound badlands and the blizzards of primordial forests; seen from a horse?s saddle and a paraglider?s wings; ridden on ski and board and telemark… Solitaire fuses western-inspired tales of backcountry gambles into landscapes never before visited on film.Shot on location in: Las Lenas, Argentina; Portillo, Chile; Nevados de Chillan, Chile; Patagonia, Chile; Bariloche, Argentina; Caviahue, Argentina; Huaraz, Peru; Iquitos, Peru; Uyuni, Bolivia; and Sajama, Bolivia.Featuring: Leo Ahrens, JP Auclair, Ryland Bell, Will Cardamone, Johnny Collinson, Forrest Coots, Stephan Drake, Jacqui Edgerly, Chris Erickson, Sebastian Haag, Kip Garre, Atsushi Gomyo, Kim Havell, Eliel Hindert, Erica Laidlaw, Jaime Laidlaw, Kyle Miller, Osamu ?Ommu? Okada, Carston Oliver, Alex Paul, Thayne Rich, Dave Rosenbarger, Don Roth, Elyse Saugstad, Aidan Sheahan, Forrest Shearer, Ptor Spricenieks, Thomas Steiner, Drew Stoecklein, Taro Tamai, Jack Tolan? and honoring Arne Backstrom and Kip Garre.MPORA Action Sports >>Related posts:Telemark Dreams Trailer for new telemark freeride movie 'Telemark Dreams' from Ydreamproductions....Editor's Blog:Backcountry booter in Davos 04/04/09 (Pally) It seems that in the past couple of...Exclusive: Freeride World Tour – Backcountry Safety Like it's been said a thousand time before, being...