SIP Tom Warnick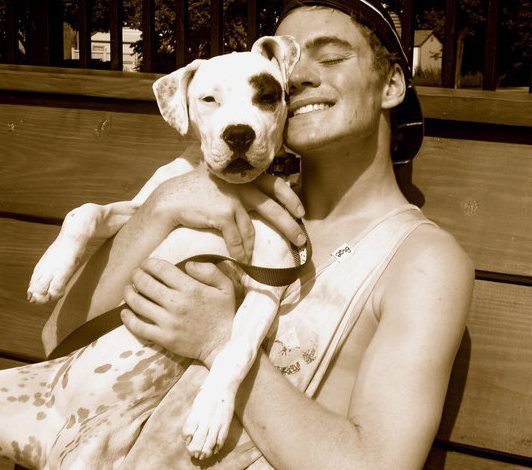 No one ever wants to have to say goodbye, and no one ever wants to do it before they're ready. Today, the freeski community is in mourning over the loss of Tom Warnick, who is gone far too soon. Known for his smooth style and laidback approach to skiing, Tom was a friend to many, and a true ambassador of freeskiing culture. He was never afraid to speak his mind and believed in the real essence of the sport – having fun, skiing hard, and not giving a shit what anybody else thinks. As news of his passing begins to break, a steady stream of condolences, tributes and fond memories meet it.
Feel free to share your condolences, recollections and snapshots of a life lived to the fullest. From all of us who are affected by your loss, our heartfelt thanks go out to everything you've done; ski in peace, Tom.
-Newschoolers.com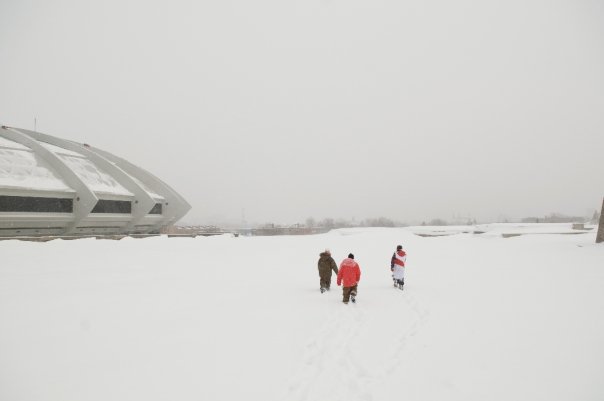 I am probably the eldest member and I have been here a long time and this will be my first and last post on Newschoolers.
Tom's mom here, and his dad is right beside me. Together, with Tom's brother, we are all totally broken with the events of yesterday. However, after our tears clear, we look at you, Newschoolers, and appreciate the respect and love you put in this thread. This community provides both the support and criticism that has taken this sport to levels we never knew were possible. But when it is appropriate, you freely express your love. We thank you, all of you.
Skiing was all Tom ever wanted to do and when became evident that he would not reach the level he desired, he switched it up and decided to write about what his "sparkly-white girlfriend" meant to him. He delivered his blunts, butters and flippy flying things not in the park, but on paper.
He loved this sport. His gritty but eloquent style on the page turned motion into poetry.
I can hear Tom yelling at me now ..."too many words.. they don't want to read all these words." My apologies.
---
Dale Talkington: Tom Warnick rest in peace buddy, we all will miss you!
John Spriggs: RIP Tom Warnick, can't believe it.... gonna miss seein ya craziness on the skis and never forget the good times at the HOOD condo with ya!
Tom Wallisch: RIP my brotha. Can't even believe you're gone. So many amazing memories and fun times. The days back in Deep Creek with the whole crew will never be forgotten. One of the most fun and energetic kids i've ever had the pleasure of knowing. Shred in peace buddy. Thanks for all the good times.
John Kutcher: "Life should not be a journey to the grave with the intention of arriving safely in a pretty and well preserved body, but rather to skid in broadside in a cloud of smoke, thoroughly used up, totally worn out, and loudly proclaiming "Wow! What a Ride!" -Hunter S. Thompson
Rocky Maloney: So bummed to hear a homie passed. Tom Warnick you were such an awesome kid to be around. my heart is with all the homies out in CO and his family. RIP Warnick!
Andrew Napier: Rest in peace Tom Warnick. The world needs more fun and eccentric people like you.
Brandon Perry: It was a pleasure knowing Tom Warnick, he sure was one of a kind. I don't think I'll ever meet some like him. I had some crazy experiences with this dude! I'm glad I got to skateboard with you one last time! Shred in peace my dude! I will never forget about you!
Anna Borgman: I'm in shock. Rest in peace Tom Warnick. One of the craziest and goofiest kids I've ever known. We'll miss you bud.
Evan Heath: RIP Tom Warnick hard to see another young person leave us, my thoughts are with his family. We'll miss ya bud.
Kyle Meyr: One of the most competent and promising minds in freeskiing. You are a huge inspiration to me, my writing, and the way I see life. Thank you for everything.
The Trashparty: Shred in peace, Tom Warnick! So sad when young guys like this pass away.
Alex Curry: Rest in peace Tom Warnick
Mary O'Neil: Such shocking news. Very sad to think that crazy young man is really gone:(
Kyle Barnoff: I'll miss you Tom Warnick. Glad I can hold onto all of the great memories of us ripping the slopes and causing chaos off the hill. RIP brother.
Kevin Thomas: Rest in peace brother. Really enjoyed the couple times we rode.
Jason Arens: RIP Warnick. Glad I had the chance to meet you.
Christ Bolduc: R.I.P man... sending all my good vibes to your family!
David Malacrida: I never met him but it's always a sad day when we loose a member of our community. Rip Tom Warnick. All thoughts to his family.
Alexi Godbout: RIP Tom Warnick you were a BOSS. You will be missed.
Peter Alport: RIP Tom Warnick. I will never forget our facebook messaging chats, they were undoubtably the most vulgar and real sentences I've ever written and read. We understood each other. Damn.
Alex Schlopy: So bummed on the news. Rest in Peace Tom Warnick ... All of us skiers will be sure to dedicate some fun to you!
Max O'Neill: Tom Warnick you brought a different and unique energy to this planet, you lived fast and hard and not many of us could keep up with you. I will greatly miss your friendship and all the crazy ass shit that happened when i was around you. RIP Tom Warnick you will be greatly missed and forever remembered.
Evan Williams: RIP Tom.
Kevin Malone: Legitimately speechless RIP Tom Warnick one of the realest people ever.
Cameron Payne: R.I.P. Tom, Keep it G.
Rime Knits: A sad day in the ski community, Shred in Peace, Tom.
Tanner Sinclair: RIP Tom Warnick. Such an awesome skier and person to watch come up in the ski community. Praying for family and the Stept crew.
Will Berman: So dam sad! RIP dog.
MadSteezin: Dude went harder than anyone I've ever met. I remember chillin' with my homie Matt at Da Hood Condo when I first met Young Blackout. Kid stole a six rack from the bar in Govy and got chased all the way back to the condo and lost every single fucking can in the process. RIP
skibumb2929: Tom was a man that many many kids on this website can relate to his style his way of just having fun skiing as a passion not a sport. A passion that connects people from all races religions and backgrounds and just the love of clicking on your skis sitting on the chair with the homies getting your shit wrecked on tricks getting up and trying it again and stomping them. No matter what skill level someone is or what style they have its something that we can all laugh about tell stories about the funniest falls best lines and so on and tom really showed me that. Seeing his smile at the start of of his network seg or his chicken bucket swag was something i always though was amazing or just seeing him having fun skiing i really have never seen him not smile or having fun in ANY edit produced by him and thats what i think we all have to take away from this is just the love for the sport and what an idol he was and continue on with that style for life he had and its great to see us all come together cuz a skier has passed this shows why skiing really is the best sport in the world. ski in peace tom!
Sam Hurst: Tom Warnick has made me cry twice in my life. Both of which I was on the ground trying to catch my breath from laughing so hard. By far one of the most unique and talented people I've ever met. Miss you already Tom. Rest in peace.
OH.Holliday: Never knew him, but through watching all of Stept's movies I could always tell he loved our sport and certainly loved to have fun, gotta love anyone like that. I know you're still forcing that afterbang up there brotha, SIP
Kebec: His life may have been short but it sure looked like he got so much out of it. Making everyone laugh and skiing so often. I didn't know him personally, but i remember cracking up over those "what Warnick does" videos. R.I.P.
Turkleton: His knee breaking in Weight gave me perspective on the sheer consequences of urban. He had style for days and was a true skier, no workout bull or athleticism. May he R.I.P.
Justin Minalga: R.I.P. Tom Warnick, too damn young...
Level 1: RIP Tom Warnick. Our heartfelt condolences to all of your friends and family.
Joey van der Meer: Tom Warnick you're forever going to be remembered as having the most outgoing, lively, and eccentric personalities and style in the ski world. Rest, shred and party in peace. You will forever be missed.
Mike Urich: RIP Tom Tom Warnick always enjoyed watching you ski, from the RoundTop days to watching your segments in Stept movies.
John Ware: RIP Tom Warnick. I saw you do some crazy ass shit in your time, and I certainly wont forget it. I still have yet to see a human eat as much food as you did Thanksgiving a few years back. You will be heavily missed.
Forster Meeks: Won't soon forget whipping big Zachs car all over Waukegan smoking doobies and shooting the shit with Tom Warnick didn't know you for all that long but you were one hell of a character that's for sure- ski in peace
Oscar Harlaut: RIP Tom, Im happy i got to meet and shred with you
Axis Boutique: Ski In Peace, Tom Warnick.
Freedle Coty: Tom Warnick gone far too soon. Love to his family & friends.
Jamie Walter: Ski in peace dude.
Jeff Schmuck: Shocked and saddened by the news that Tom Warnick has passed away far too soon. Thanks for always keeping it so damn real for skiing. You'll be missed. R.I.P.
Phil Casabon: Rest In Peace Tom Warnick.
Frédéric Pansini: Can't believe it... One of the pioneer of freestyle skiing is gone too young too fast...
Batalla Skis: Sad day today. R.I.P. Tom
Vincent Gagnier: RIP Warnik :(
Trevor Woods: The ski community lost another good one today. Rest In Peace Warnick. Way too soon to see you go. I wish I would have had the chance to get to know you better. I'll be praying for you, family and friends.
Jake Scannell: Warnick was the most wild, sad news today, gonna be missed buddy.
Taylor Seaton: Tom Warnick you were one of tha most thugish ruggest skiers out and you had a humor that will never be forgotten! RIP
Steve Stepp: Lost one of my oldest friends today, I'll miss you Tom Warnick. RIP man.
Ben Wannamaker: SIP Warnick. You seemed all dedication, flamboyance and love for the sport. Many laps will be skied in your honor for many years to come. RIP
Mike Rogge: I'll remember Tom as a funny kid who loved his friends and skiing with them. My thoughts and condolences are with the Stept family.
Kieran McVeigh: RIP Tom Warnick
Lupe Hagearty: S.I.P Thomas Warnick. You always made me laugh and stayed flossin. Never forget.
Riley Snyder: Sad news about Tom today. Thoughts are with his friends and family.
AJ Dakoulas: Thoughts going out to all the friends and family of Tom Warnick. Will be missed brotha.
George Watts: We lost an amazing person and skier today. Lots of love to all the homies back in Colorado and to Toms family. RIP.
Steven Larick: Can't believe my old friend Tom Warnick passed away. Ski in Peace homie.
Matt Stauble: I'm fortunate to have had spent the time I did with such a potent soul. You will always be remembered, missed and loved.
Cole Drexler: This kind of shit sucks a lot. RIP ... Thoughts to Toms friends and family.
Pat Goodnough: THE BEST FRIEND A GUY COULD ASK FOR!
Sean Pettit: One of a kind... RIP tom
Ryan Wyble: Sad to hear that Tom Warnick has passed away, I know plenty of people have incredible memories with Tom that will live on. Rest In Peace
Walter Wood: Ski In Peace Tom. You won Rail jams like you owned them and skied your heart out every time. You were a true skier and you'll never be forgotten. #partyfortom
Henrik Harlaut: Rest In Peace my good homie Tom Warnick. So sad. You will never be forgotten and I will forever remember the awesome times we had! Prayers to your family that are fantastic and big thanks to you all for all the help and support thru the years! Rest in peace bro! One love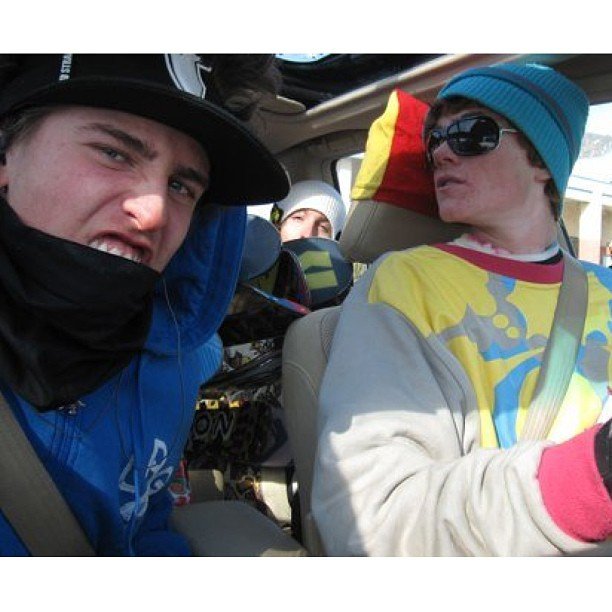 Collin Collins: Sad to hear of the passing of Tom Warnick. R.I.P. buddy, you will be missed.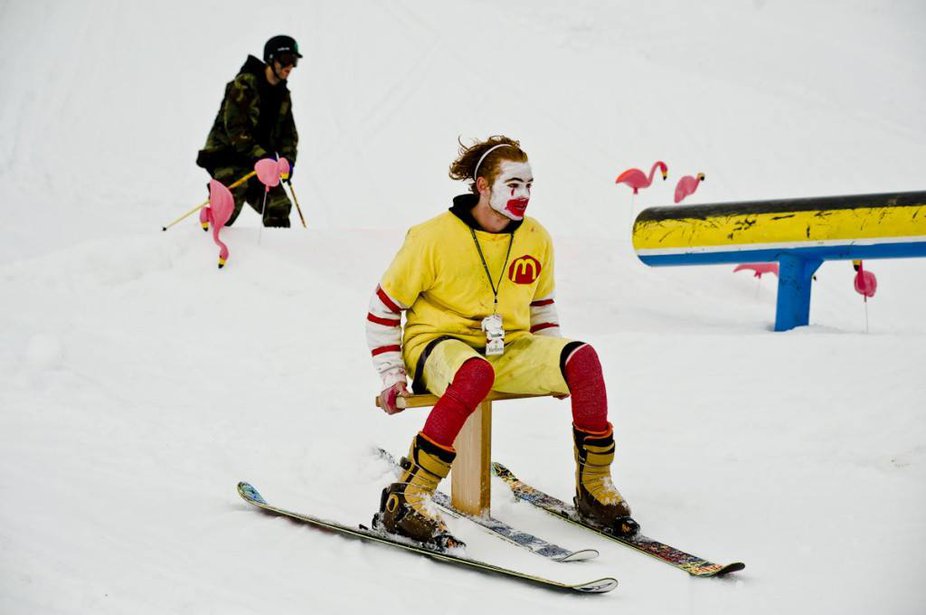 Joey Ciprari: My heart is heavy thinking about this, you were like a brother to me and it felt like the crews job to keep you safe, i feel like i failed. Life is tough but you always put it in perspective for the crew with your wild style. I know a lot of good people up there so have fun playa! R.I.P. @thomasflextweets Tom Warnick, you will never be forgotten! Love You!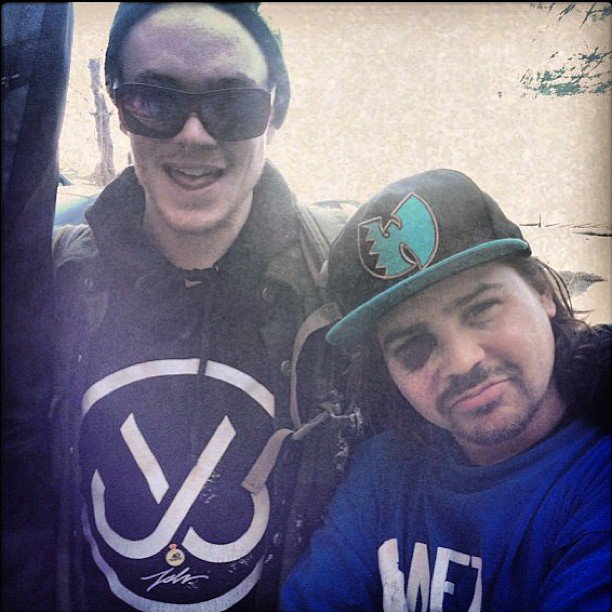 Alex O'Brien: RIP Tom. You were a true original.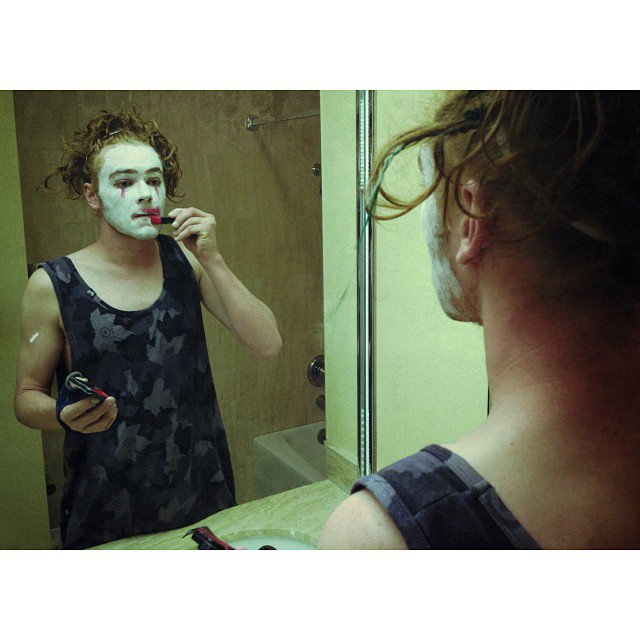 Nick Martini: Its hard to find words to describe how special Tom Warnick was. He was an amazing friend to me over the years, and I will always remember his laughter and smiles. We will be thinking of you everyday man, I miss you so much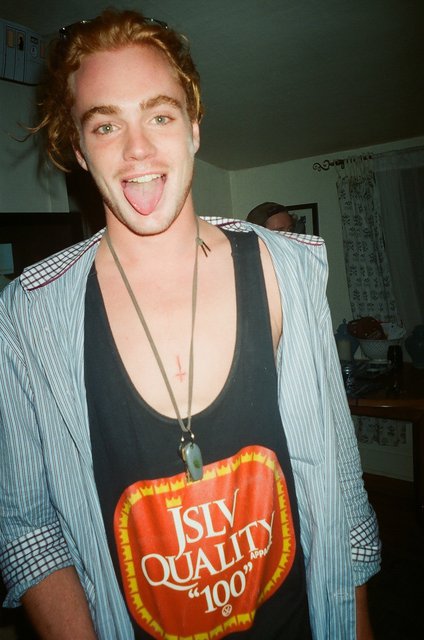 ---
http://www.newschoolers.com/videos/watch/747301/WARNICK-I
http://www.newschoolers.com/videos/watch/717927/The-King-
http://www.newschoolers.com/videos/watch/697083/Steve-Stepp-and-Tom-Wallisch-killing-way-back-in-the-Dat
http://www.newschoolers.com/videos/watch/631688/Network--Warnick---Owens
http://www.newschoolers.com/videos/watch/634623/The-Ignancy-Vol--2
http://www.newschoolers.com/watch/303250.0/A-STEPT-Day-at-Loon
http://www.newschoolers.com/membervideo/299906.1/Compton-warnick-chen-walls?s=50181&t=6&o=8
http://www.youtube.com/watch?feature=player_embedded&v=itV3ng_6oJ8
http://www.youtube.com/watch?feature=player_embedded&v=H3VA4K0bc_4
http://www.youtube.com/watch?feature=player_embedded&v=cpAEDhqxX_A
---