SANDY ROBINSON WINS BRONZE!
BRIMACOMBE AND CADS DURHAM ARE PLEASED TO ANNOUNCE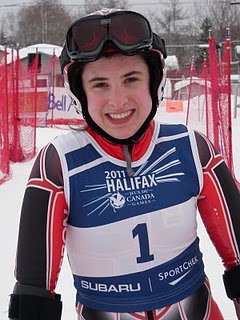 SANDY ROBINSON WINS THE BRONZE MEDAL IN PARA~ALPINE GIANT SLALOM AT THE CANADA GAMES 2011To add to her accomplishment, Sandy also made history! On the first day of para-alpine racing Sandy drew bib #1 - She was the first ever para-alpine racer at a Canada Winter Games!