S.K.A.T.E. On Snow - Tim McChesney vs Will Berman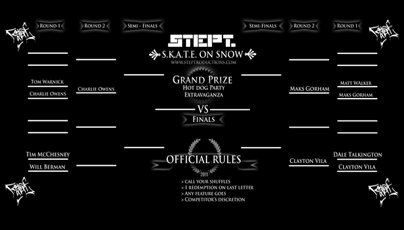 Stept Productions' is kicking off 2012 by releasing the fourth game of Round 1 of S.K.A.T.E On Snow, the game everyone loves, brought to you by Stept and the best rail riders in the world.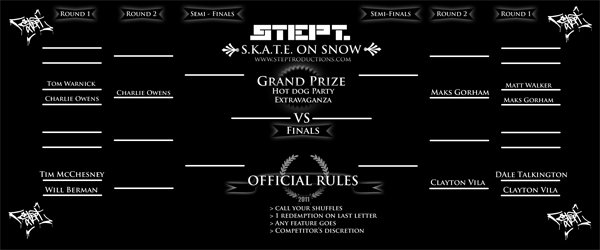 There are 16 Games until a winner is crowned, and previous winners include Charlie Owens, Maks Gorham and Clayton Vila. In this fourth installment of the series, Tim McChesney and Will Berman square off for their chance to join the previous winners in Round 2. Check it out below, and stay tuned for the next game!