Riders for the Cure- Save the Date! April 11, Mt Bachelor
Mt Bachelor is holding it's annual fundraiser for breast cancer research and education on April 11th, 2010. All ages and abilities are welcome to take part in the Jam Session and win tons of prizes and swag! Come join the fun with live music, demos, barbeque and awards for the best pink costumes!
The net proceeds go to Sara's Project, a local breast health education and outreach partnership created by the St Charles Regional Cancer Treatment Center.
For more info on the event and donations go to: http://freeride.mtbachelor.com/bachelor_freeride/save-the-date-april-11-2010.html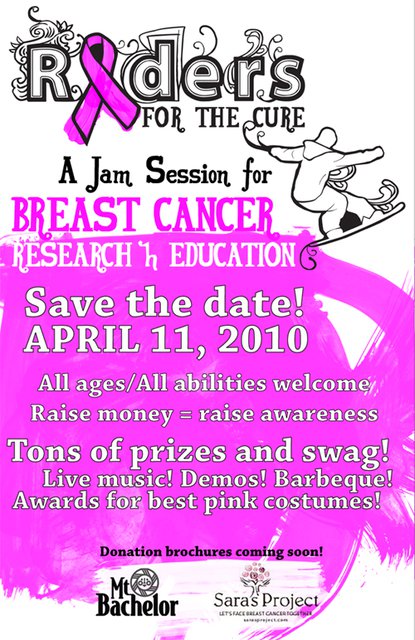 Save the Date! April 11, 2010