Revlon Run Walk & Riders Against Cancer
Last weekend I ran the Revlon Run/Walk for Women. It's a big fundraiser charity event to help aid the fight against breast cancer. There were over 30,000 participants who helped raise millions (I think $6ix mil) along side Revlon, who's the worlds largest contributor in the fight against breast cancer. The 5k race course started in Times Square, proceeded up 6th Ave, then into Central Park and up the West Side Drive, eventually splitting off the 102nd St. Transverse and ending on the East Side of Central Park. Vehicles were restricted in Times Square, up 6th Avenue and along the course, so it was pretty cool to be one of the first runners out, along side my fiancee and her mom, running through the emptied streets of New York. Weather was perfect and the run was all-time. My fiancee's mom is a runner and set the pace, which almost killed me since I haven't ran yet this year and am not a runner to begin with. We were among the top 20-30 finishers with a time right under 27 minutes. I'm pretty psyched on that...hence the boasting. Here's a bit of photo and video from the start. Doesn't do the event justice, but a glimpse into it nonetheless...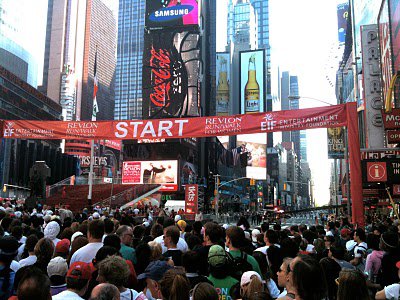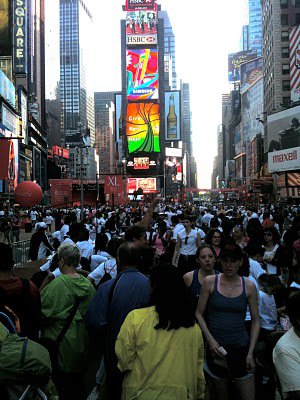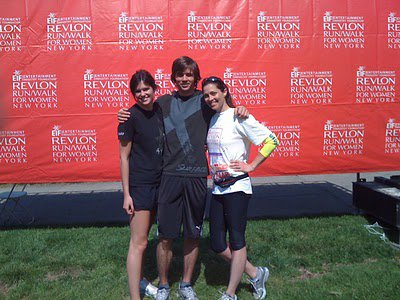 Also recently got involved with an anti-cancer non-profit called Riders Against Cancer. Their mission is to help people in the action sports community who have had to deal with cancer on a personal level. Super good people over there and I'm excited to be involved and help push their efforts. So please check out their organization and if possible donate to a great cause. If unable to donate and/or are wanting to help out, they're in the running to win $100,000 from a local Utah business who's looking to donate some of their earnings. So click the links and cast a vote friends! More good things to come from that front.