Reviews on their way... Your thoughts pleez?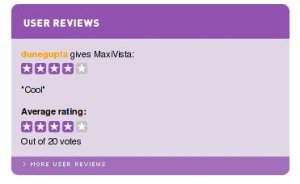 Hey Everyone...I'll keep this short and sweet. I'm currently working in the media booth at SIA Vegas. CK & Doug are off doing meetings with next year's advertisers, and I'm working on this year's content delivery.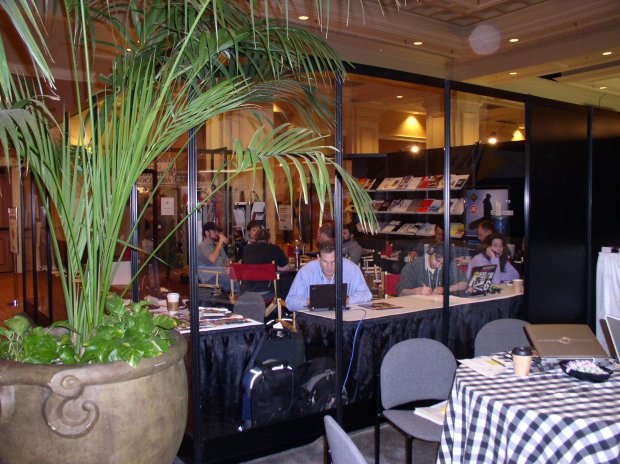 Wher'e's Paul? (Hint: look for the stickers!)The reviews section has been offine for a while and I've decided it's high time I fix that!! I'm working on an entirely new review system that will allow both NS & member reviews to be shown in the same list. I'd like to upgrade the system in a number of ways:Group reviews of the same product by multiple members together for easier readingAllow NS to post our own review that will be shown along side member reviewsBetter organisation of content by using drop-down menus so members can So far all I've got are some sketches and ideas floating around in my head. So before I start coding I'd like to hear what the members have to say.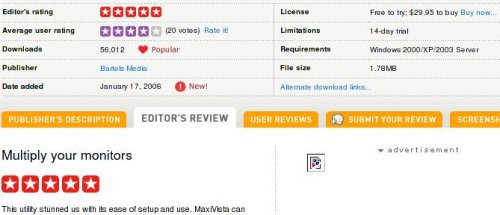 Example review info from download.comSo.. what do you guys want to see in our new review system? Do you like features from other sites you'd like for us to implement? I can't promise anything since I only have so much time in a day. But I'd like to hear what you guys have to say. Sorry for any obvious splling mistakes. ;)