View the full gear guide:
The Newschoolers 2017 - 2018 Gear Guide
--
All skis are available in wood, metal, and carbon.
North Shore 108
New for 2017-2018, the North Shore 108 features a stiffer core, as well as larger tip and tail rocker. The contact surface has been moved forward and extra binding reinforcement has been added.
Shape: 132-139-108-124-118
Lengths: 185 cm / 195cm
Double thick edges 2.2mm
Military Grade Sidewall
Tip and tail rocker
North Shore 114
Shape: 135-145-114-130-126
Length: 165, 175, 185, 195
Tip and tail rocker
North Shore 122
Shape: 144-150-122-134-123
Length: 175 / 185
Tip and tail rocker
Apostle 89
New for 2017-2018
Shape: 99-112-89-106-99
Lengths: 175 / 185
Tip and tail rocker
Apostle 98
Shape: 108-121-98-117-108
Lengths: 162 / 175 / 185
Tip and tail rocker
Apostle 106
Shape: 122-128-106-116-110
Lengths: 165 / 175 / 185
Tip and tail rocker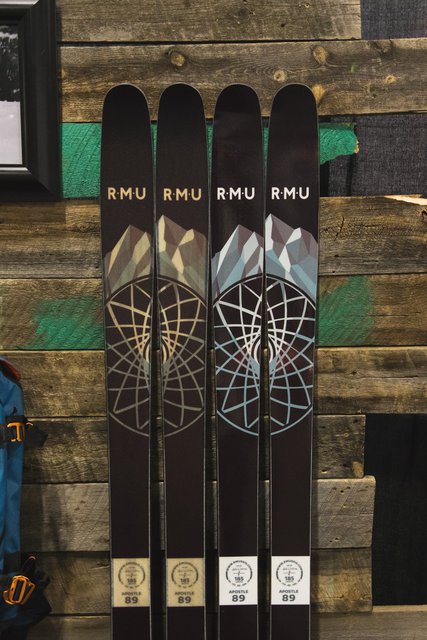 Women's Valhalla Series
Double thick edges 2.2mm
Military Grade Sidewall
Valhalla 95
Lengths: 152 / 162 / 172 / 182
Shape: (for 172) 112-118-95-112-104
Rocker Tip, Camber Underfoot & Flat tail
Valhalla 104
Lengths: 152 / 162 / 172 / 182
Shape: (for 172) 122-128-104-122-116
Rocker tip and tail and camber underfoot
Shop For Rocky Mountain Underground Skis

Merchant

Sale Price

Retail Price