Postcards From Poorboyz - Episode 1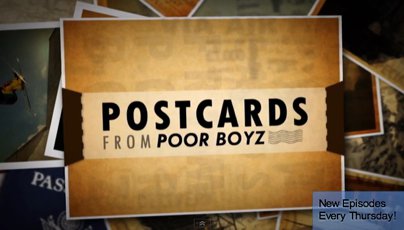 Here's the first episode of 'Postcards From Poorboyz', a new web series in conjunction with Network A. Postcards from Poorboyz gives a behind the scenes look at where PBP is heading and what they're up to throughout the season. In this episode, pro skier Josh Stack checks in from the Whistler backcountry. After working through some first day setbacks, he comes back strong on day two. Sunny skies, deep powder, and the first jump session of the year – count it!
Stay tuned for more episodes of Postcards From Poorboyz, dropping all season long!