Pipe, Dew Tour and X-Games
I can finally say that our pipe will be opening!!! Our Park Staff and Snowmakers did a great job getting all that snow made and pushing it into place despite the not so friendly weather.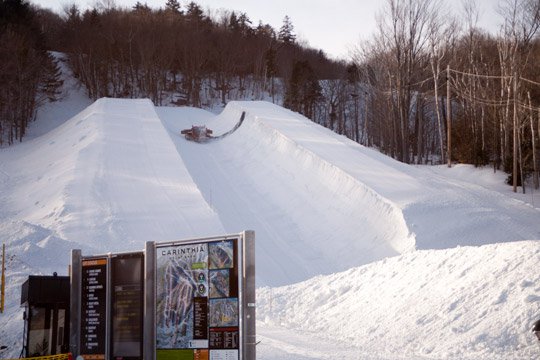 Since we are on the subject of pipe, Carinthia skier Devin Logan will be competing in both pipe and slopestyle and Carinthia skier Nick Goepper will be competing in slopestyle at the Dew Tour this weekend. So if you are watching any of it keep an eye out for the two of them. They both will also be competing in the X-Games in Aspen the following week. We are wishing them luck and hoping for gold of course!