One For The Road: 60 Second Banger Trailer Re-edit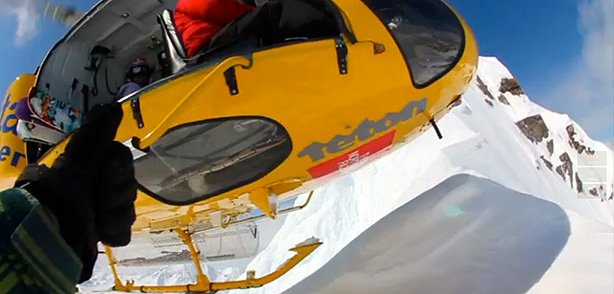 "To celebrate the release of One For The Road on iTunes, here's a 60 second re-edit of our trailer that highlights its most banger action shots. Filmed on location with some of the world's most progressive snow sports athletes, One For The Road documents their lives on the road and captures some of the most stunning riding to date with the most cutting edge cameras. The film has already won awards for "Best Soundtrack" and "Best Big Mountain Film" from IF3 and its iTunes download will include a six minute crash reel and behind the scenes footage."To purchase One For The Road on iTunes ($12.99 for HD or $9.99 for SD), please visit:
http://www.tetongravity.com/itunes-oftr/One
For The Road pre-orders are also now available. The DVD is $24.95 and the two-disc combination DVD/Blu-ray is $29.95. The DVD is scheduled to ship by mid-month and the DVD/Blu-ray will follow. Visit our online store to order now:
http://shop.tetongravity.comMore
Ski VideosRelated posts:Teton Gravity Reasearch: One For The Road trailer New trailer to make you guys remember that snow is...On The Road with Solitaire "On The Road with Solitaire" is a 12-part webisode...On The Road with Solitaire – Episodes 2, 3 and 4! Latest updates with episodes 2, 3 and 4 all in...