On The Come Up: Sasha Johnstone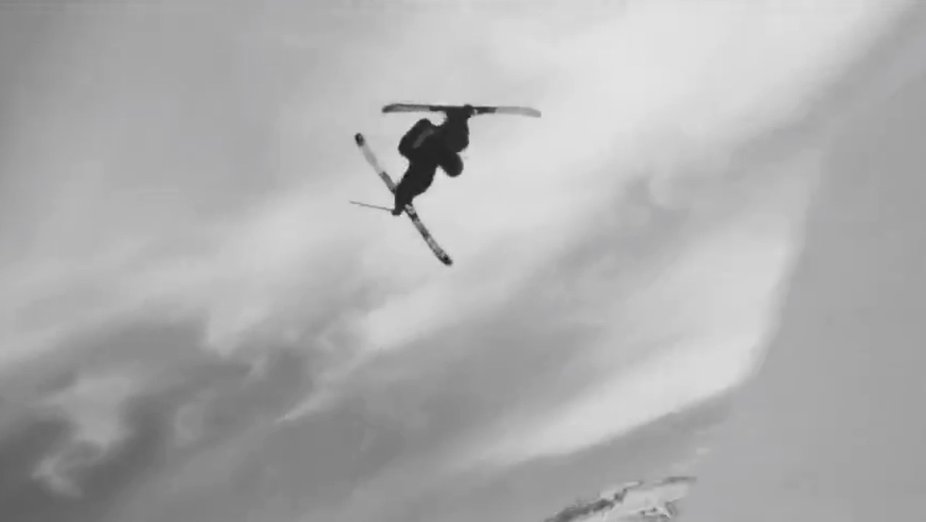 "On The Come Up" is a series in which we highlight an up and coming skier each week. Some of you may recognize them but for many, the name won't ring a bell. Either way, one thing's for sure, you're going to be hearing a lot more of that name in the near future.
Ever since the beginning of this series, even at the conception of the idea, Park City has always been in the back of my mind. At the same time, I have been trying to avoid what is sometimes the repetitive product of PC: a wave of young skiers who spend their summers ramping and their winters occupying the days of coaches. It was with the release of yet another banger edit that I couldn't hold out any longer, so without further ado, introducing this week's featured skier: Sasha Johnstone.
For starters, on top of his abilities, Sasha has an interesting background that's a story in and of itself. Adopted from Vladivostok, Russia, by two former Olympian skiers, it wasn't long before he clicked into his first pair of skis. Admitting that they are both very supportive of his skiing, not surprisingly, they have clearly been a driving influence throughout his time on two planks. At just 15, alongside his mom and dad, Sasha became one of the youngest skiers to summit and ski the Grand Teton a few seasons ago. This was just one of the many family trips he's enjoyed and I can't say I'm not jealous of growing up in that lifestyle.
http://www.newschoolers.com/videos/watch/859703/MixMatch
Sasha has proper dub 7s down. It's a trick few can do; he even manages to make them unique within that small pool of skiers able to pull them off. On the majority of tricks that he takes off axis, there is something about how he kicks out his skis that makes dipping into them look so flowy. From skiing the top of the Grand to sending dubs real deep, it's looking like Sasha has all fronts covered.
https://www.instagram.com/p/BPBkfxxDBZd/?taken-by=pastajah
It's possible you recognize him from skiing around with some of the Hood Crew boys and Sasha quotes them as a crew he has looked up to over the years. "I was very into the party ski scene a couple years ago. I don't really remember how I got introduced to Hood Crew, but they were the people who inspired me to get as good as I can at skiing. I shouldn't say inspired, but I looked up to them because I didn't really have many friends my own age that were into drinking and smoking at the time, so I figured I might as well "follow" them around at PCMR." Not your typical role models, but it doesn't seem like that's held him back.
https://www.instagram.com/p/BPT0ZkYjjhY/?taken-by=pastajah
Currently taking a quick break from skiing, Sasha will be right back at it within a week or so. Noting his history of expeditions, I was curious to see what he had in the books for the rest of this season. "I plan on going back to Park City in a week and resume skiing full time. I also have plans on car camping this spring in Hood, as well as a trip to Perisher later on. Filming for the rest of the season is also a big hope, I want to make a season edit that is mind blowing. I look forward to getting back on the slopes ASAP."
With a combination of his experiences climbing and skiing, I wouldn't be shocked to see some insane jump shots from him atop Hood this spring. This kid is definitely one to lookout for.