Olympus to Settle with ex-CEO, Avoid Massive Lawsuit Over Unfair Dismissal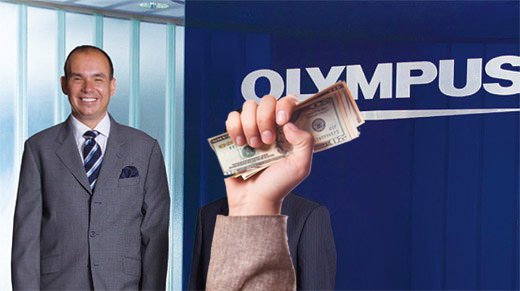 Just yesterday news broke that Michael Woodford — the former Olympus CEO who blew the whistle on the now-infamous scandal and was subsequently fired — would be suing his former employer over unfair dismissal for a whopping $60 million dollars. And today, in an altogether not unexpected turn of events, Olympus is said to be preparing to settle out of court for a smaller (yet still massive) amount of money — "only" $15.5 million.
The settlement is still pending approval from the new board, but all evidence points to a positive outcome for Woodward, who over the last several months has been hailed as everything from whistleblower to "boldest business person of the year." After this settlement we could probably also add "significantly rich[er]" to that list.
(via Engadget)
Image credit: Money by 401K