O誰eill Welcomes Sandy Boville to Winter Team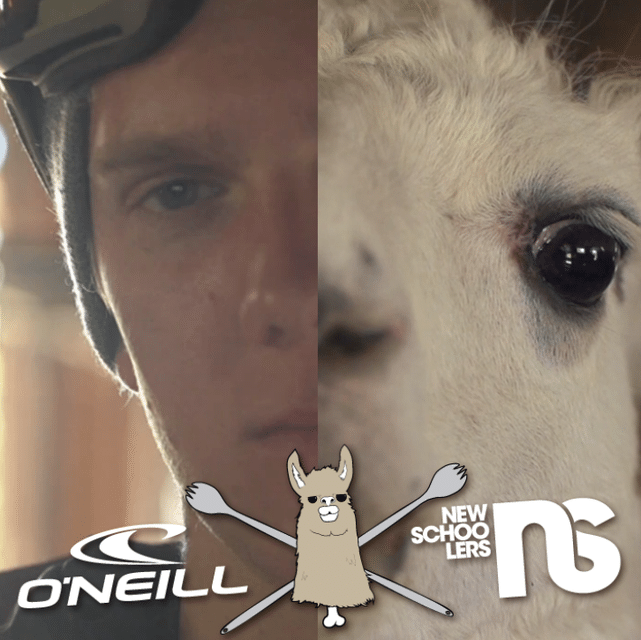 O'Neill, theoriginal surf, snow and youth lifestyle brand for more than 60years, welcomes Ontario-based skier Sandy Boville to itsathlete roster. Boville will wear the newest O'Neill apparel, alongwith O'Neill branding on his skis, and will also represent thebrand at events and within key winter marketing campaigns.
The 22-year-old has been skiing since the age of three and regularly hits the parks of his home mountain at Mt. St Louis Moonstone, just outside of Toronto. Sandy is well known as a skilled and energetic urban skier who has been seen around the world in a number of magazines, including Skiing, SBC Skier and Freeskier. In addition to his magazine work, Boville has been featured in films by Toy Soldier Productions, Brotherhood Films and Level 1 Productions.
"Joining Team O'Neill is an awesome way to start the next phaseof my career," said Boville. "Their gear is rad and the brand has areal family vibe. The Newschoolers collab looks great, I'mlooking forward to rocking the jacketthis year."
Boville received a major honor earlier this year when he was awarded with Powder Magazine Video Awards' "Breakthrough Performer" for his work in the Toy Soldier Productions film, "Act Natural." In addition, he was named the Canadian Shield's Overall Tour Winner in 2013."
Sandy is one of the most exciting urban skiers out there, he has so much talent and a great future ahead of him," said O'Neill Canada Team Manager, Jimmy Adams. "We're pumped to grow the North American urban ski scene with him a part of our group."
http://www.newschoolers.com/videos/watch/649272/Videotrip--A-Short-Film
During the 2013-14 season, Boville will be wearing the newest ski-inspired O'Neill apparel, most notably the Newschoolers collaboration jacket and fleece styles that celebrate the passionate freeski community. The O'Neill-Newschoolers jacket includes Frontline Green and Metal Grey colorways with a custom long fit design, critically taped seams, venting, storm placket and a fixedhood/chinguard combo for extra protection from the elements. An audio pocket zip and connector system allows for easy MP3 player or smartphone hookup, while lift pass and goggle pockets, along with a secret stash compartment, provide secure locations for valuable items.
http://www.newschoolers.com/videos/watch/822001/O--039-NEILL-X-NEWSCHOOLERS-COM-COLLAB---COMING-FALL-2013
For more information, visit the O'Neill Facebook page, O'Neill Twitter page and http://www.oneilleshop.ca