Nominees Announced for the 14th Annual Powder Awards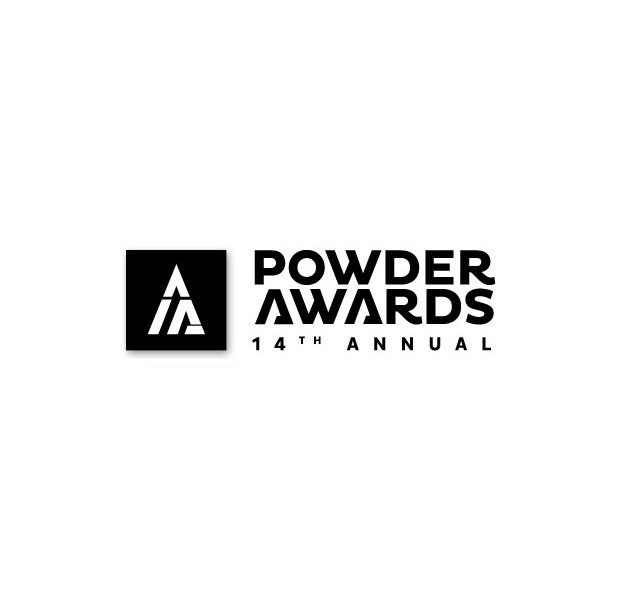 With just a few weeks away from the biggest night in skiing, POWDER is pleased to announce the official 14th Annual Powder Awards nominees. The show, which will be live at The Depot in Salt Lake City, Utah, on December 6, is open to the public. Industry Guest Invites are available starting today, with a mandatory $12 donation, exclusively through the POWDER Store. Limited admission is available so secure your invite today, with proceeds from donations benefiting the Wasatch Backcountry Rescue.
A judging panel that included the POWDER staff, ski-industry veterans, photographers, filmmakers, and ski-film savants reviewed 30-plus entries to determine the nominees.
The winners will be revealed on December 6 at The Depot in Salt Lake City during the show.
"This was one of the most challenging years to be a judge of the Powder Awards," says POWDER Editor John Stifter. "Between Best Jib and Best Line alone, we had more deliberation with the panel than ever. Add in Best Female, Best Male, and Movie of the Year, and it's a stacked lineup of nominees. I can't wait for the public's reaction to the winners in Salt Lake City, as it really speaks to the high level of skiing and cinematography in our sport."
Photo of the Year
Jim Morrison, Chamonix, France
Photographer: Christian Pondella
Tim McChesney, Salt Lake City, Utah
Photographer: Erik Seo/4bi9
Samuel Anthamatten, Lenzspitze, Switzerland
Photographer: Tero Repo
Caroline Gleich, Alta, Utah
Photographer: Liam Doran
Wiley Miller, Bralorne, British Columbia
Photographer: Blake Jorgenson/Level 1
---
Best Jib
Dale Talkington, Co-Lab, Teton Gravity Research
Max Morello, Tracing Skylines, Poor Boyz Productions
Cam Riley, Mutiny, Stept Productions
Karl Fostvedt, Tracing Skylines, Poor Boyz Productions
---
Best Manmade Air
Ahmet Dadali, Partly Cloudy, Level 1 Productions
Sean Pettit, Tracing Skylines, Poor Boyz Productions
Tom Wallisch, The Wallisch Project, Kyle Decker/The Bureau
Parker White, Partly Cloudy, Level 1 Productions
---
Best Natural Air
Callum Pettit, Into The Mind, Sherpas Cinema
Pep Fujas, Tracing Skylines, Poor Boyz Productions
Tim Durtschi, Supervention, Field Productions
Sean Pettit, Tracing Skylines, Poor Boyz Productions
---
Best Powder
Dylan Hood, Sage Cattabriga-Alosa, and Colter Hinchcliffe, Way Of Life, Teton Gravity Research
Åsmund Thorsen and James Heim, Supervention, Field Productions
Austin Ross, Rory Bushfield, and Eric Hjorleifson, Into The Mind, Sherpas Cinema
Eric Hjorleifson, Zack Giffin, and Jesse Hoffman, Valhalla, Sweetgrass Productions
---
Best Line
Åsmund Thorsen, Supervention, Field Productions
Callum Pettit, Into The Mind, Sherpas Cinema
Griffin Post, Way Of Life, Teton Gravity Research
Kye Petersen, Into The Mind, Sherpas Cinema
---
Best Female Performance
Elyse Saugstad, Co-Lab, Teton Gravity Research
Lexi Dupont, Tracing Skylines, Poor Boyz Productions
Ingrid Backstrom, Into The Mind, Sherpas Cinema
Angel Collinson, Way Of Life, Teton Gravity Research
---
Best Male Performance
Kye Petersen, Into The Mind, Sherpas Cinema
Sage Cattabriga-Alosa, Way Of Life, Teton Gravity Research
Tom Wallisch, The Wallisch Project, Kyle Decker/The Bureau
Tim Durtschi, Way Of Life, Teton Gravity Research
Sean Pettit, Tracing Skylines, Poor Boyz Productions
---
Best Short
http://www.youtube.com/watch?v=3ez2PoIyFtQ
The Lost Season, Kyle Decker/The Bureau
http://www.youtube.com/watch?v=-qRMRUemWX0
The Wallisch Project, Kyle Decker/The Bureau
http://www.newschoolers.com/videos/watch/729820/SIP-Andreas-Fransson
Happy Winter, Endlessflow
Super Mom, Switchback Entertainment
---
Best Editing
http://www.newschoolers.com/videos/watch/649079/-Mutiny----Stept-Productions-OFFICIAL-TRAILER
Mutiny, Stept Productions
Into The Mind, Sherpas Cinema
http://www.newschoolers.com/videos/watch/756361/Shane-McConkey-Documentary-Trailer
McConkey, MSP Films and Red Bull Media House
http://www.newschoolers.com/videos/watch/651553/VALHALLA-Trailer--2
Valhalla, Sweetgrass Productions
Best Cinematography
http://www.newschoolers.com/videos/watch/651817/Way-Of-Life-Trailer-by-Teton-Gravity-Research-
Way Of Life, Teton Gravity Research
http://www.newschoolers.com/videos/watch/645036/Partly-Cloudy-Official-Trailer
Partly Cloudy, Level 1 Productions
Into The Mind, Sherpas Cinema
Valhalla, Sweetgrass Productions
Best Documentary
CRJ: The Chronicle Of A Freeskiing Icon, 4FRNT Media
http://www.youtube.com/watch?v=wsADf6ZQ6vA
Legend of Aahhh's, Greg Stump Productions
Winter's Wind, Matt Herriger
McConkey, MSP Films and Red Bull House
Movie of the Year
http://www.youtube.com/watch?v=HBbhZRKxp7M
Supervention, Field Productions
Into The Mind, Sherpas Cinema
McConkey, MSP Films and Red Bull Media House
Valhalla, Sweetgrass Productions