Nimbus Independent Release Schedule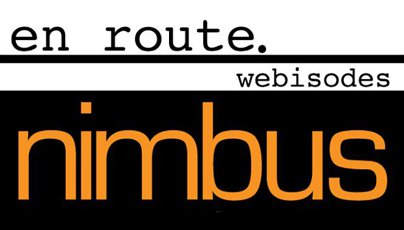 Greetings from Nimbus! We have a bunch of new edits coming out this fall, and we want to make sure you know about them. New to the 2011/2012 season we have a release schedule for our En Route webisode series. Each En Route is apporiximately 10 minutes long. In addition to our En Route and Point and Shoot series we also collaborated with Sammy Carlson and his fall
release "On Top Of The Hood". Thanks for continuing to watch Nimbus Independent! Here's the upcoming release dates...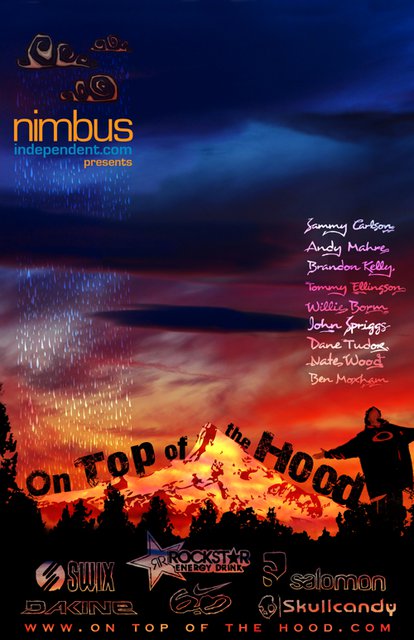 On Top of The Hood - September 19th, 2011
Sammy Carlson and Friends spend the summer filming at Mt. Hood, Oregon and skiing Mt. Hood's natural terrain.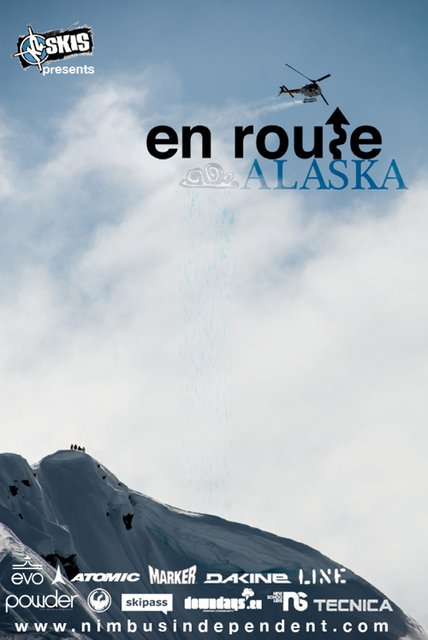 En Route Alaska - October 3rd, 2011
En Route Alaska follows Chris Benchetler, Eric Pollard and Byrce Phillips on a trip to Haines, Alaska for three epic days of skiing.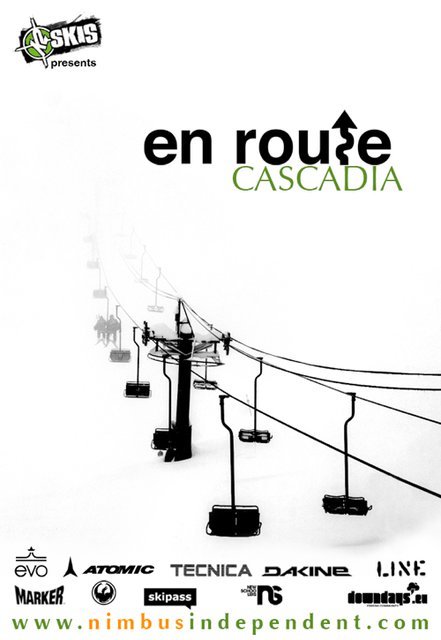 En Route Cascasia - November 7th, 2011
En Route Cascadia follows Andy Mahre, Bryce Phillips and Eric Pollard on a road trip through Washington's best ski resorts; Crystal Mountain, Alpental, Stevens Pass and White Pass.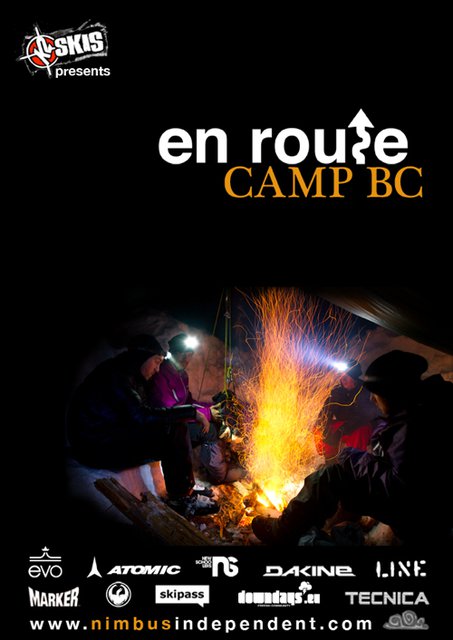 En Route Camp BC - December 5th, 2011
En Route Camp B.C. follows Anthony Boronowski, Julien Regnier and Eliel Hindert on a snow camping mission up into Callaghan, British Columbia. Music By: Tired Eyes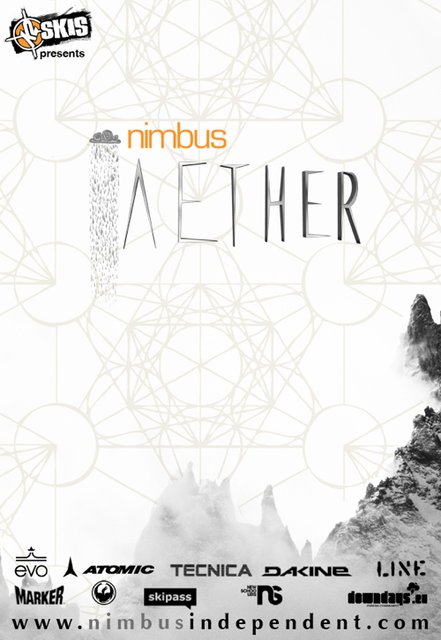 Aether - January 9th, 2011
The upper regions of air beyond the clouds. Aether is a collection of footage from the 2011 season. The movie take much more of an artistic approach to a motion picture instead of our usual trip-based webisodes.
For more information on Nimbus Independent, go to nimbusindependent.com