Nico Zacek needs your help!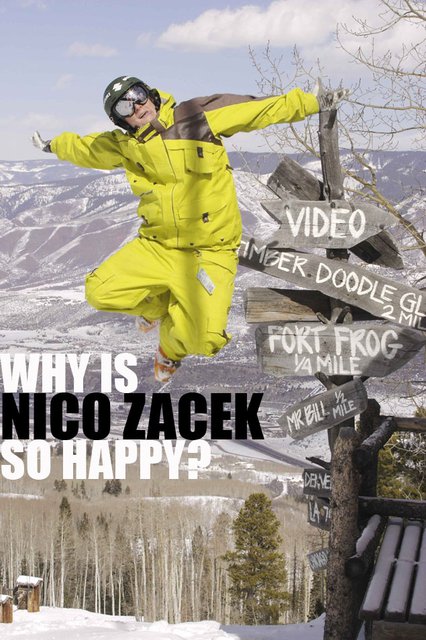 Because he's about to graduate, that's why! Here's what Nico has to say:Dear Newschoolers, Freeski Pro Nico Zacek needs your help! For his thesis paper for the University of Munich, Nico is writing an inquiry into "The Future of Freeskiing." It would be great if you could find a few minutes to help him and fill out his online survey. In order to thank you for taking part, you have the chance to win one of many of prizes provided by Nico's sponsors: Völkl (Dogen skis, hoodies, long sleeves, t-shirts, polos) Helly Hansen (jacket, pants, hoodies, t-shirts) and Marker (helmet, goggles, bindings).Check out the link to the survey:
http://www.chibaland.com/nicoOct.
8: The survey is closed, thanks to everyone who replied so quickly!Nico will announce the winners of the prize drawing in a few weeks. Thank you for your support! With your help, instead of writing papers, Nico can be spending his time more productively, like this: