Museum Asks for Help Identifying The Subjects In 150 Year Old Tintype Photos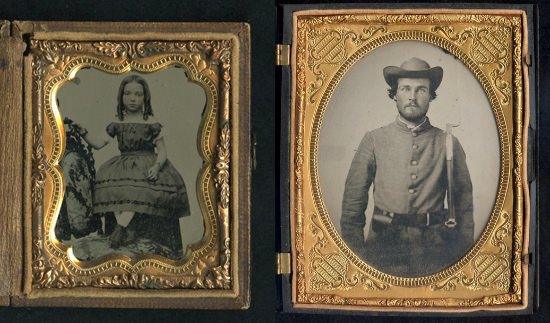 Back in the days before every photo was tagged and shared with family, friends and strangers alike, a photograph was a rare, prized possession. In the Civil War era it wasn't uncommon for soldiers to carry a small tintype of a family member into battle, and if they died, sadly so did all of the information about that photo. That's why the Museum of the Confederacy needs your help.
They've had eight of these unidentified tintypes in their possession for over 60 years, but now, using the power of the internet, they're hoping they might be able to identify the photos' subjects and shed some proper light on these people's history. If you think you might be able to help, head to the museum's website to take a look at all eight pictures and maybe, just maybe, help them identify one.
(via Popular Photography)