McRae Williams 2nd @ Red Bull Jib Ski King
Take the longest slope of the Val di Siusi ski resort in Italy, create some artificial waves, put a butter box on a wood pile and between some rural barns with cows around, add some hay bails and other funny jib obstacles to the course and you have the recipe for the Red Bull Jib Ski King!
When the downdays crew headed to Italy last weekend a sign on the border welcomed us with the current outdoor temperature of 24 degrees. We were all wondering if there would be any snow left when we arrived, basically we didn?t really know what to expect. The only thing we were informed about was, that Red Bull was hosting a new competition similar to the Red Bull Playstreets, but up in the mountains!
READ THE FULL STORY HERE AT DOWNDAYS.eu …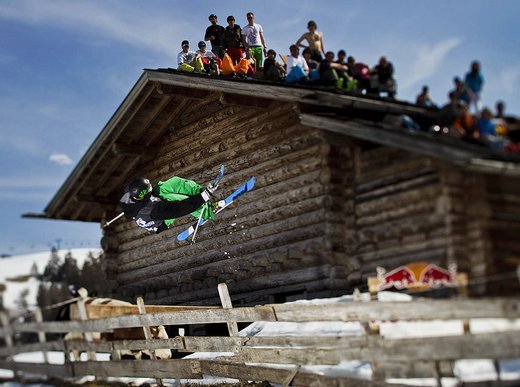 Rider: McRae Williams / Photo: Courtesy of Red Bull / Downdays.eu