Matt and Kim: Concert Review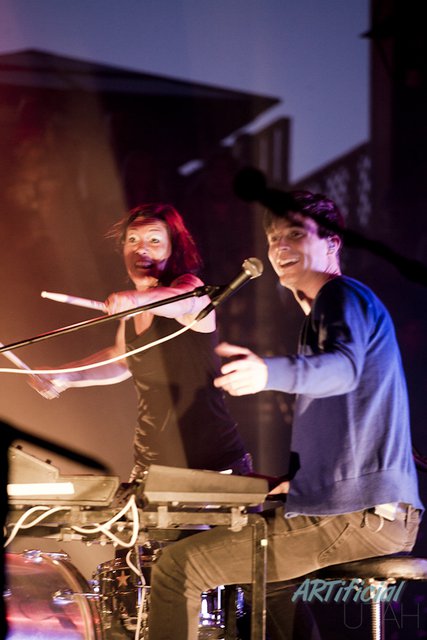 "Nothing but smiles and laughter from the crowd"
Matt and Kim know how to have a good time!
Taking to the stage of a packed In The Venue on Monday night and delivering nothing short of a great time and an awesome performance was the dance-pop duo, Matt and Kim. Fresh off their release of their third album, Sidewalks, this duo is off on the Sidewalks Tour, traveling throughout the US. Luckily this tour made a stop in Salt Lake City where Matt and Kim put on a show that no one will ever forget.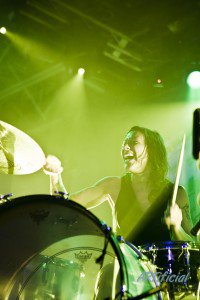 Bringing massive amounts of energy and up-beat music, created wall-to-wall enjoyment throughout the venue. The New York natives knew exactly what the fans wanted and they delivered. Playing the majority of their third album, Sidewalks, including songs such as Cameras and Block after Block (which they just released this music video for) and their hits from their second album, Grand, like Good Ol? Fashion Nightmare, Lessons Learned, and finishing the night off with their hit single, Daylight.
Performing great music was only a small part of the performance for Matt and Kim. Wild antics were performed throughout the set which brought an incredible artist to fan interaction. From Kim standing up on the hands of the fans and dancing, to having all the males take off their shirts and wave them above their heads during a song, to even using a bra that was thrown to them from the crowd as a permanent microphone stand fixture (as seen in the photo below), Matt and Kim brought nothing but smiles and laughter from the crowd.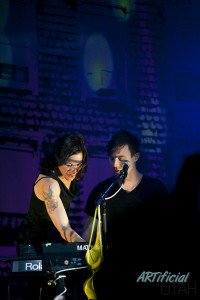 A highlight of the night included a room full of balloons that the duo had thrown out to the crowd and blown up by the fans. For a solid 45 minutes, the venue had brightly colored balloons bouncing around from top-to-bottom and side-to-side while the group performed. One fan stated, ?I can?t honestly tell you how many times I was hit in the face with balloons, it was awesome!?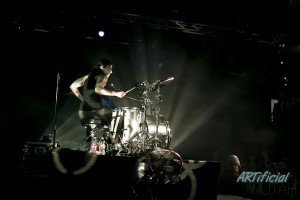 Just as you thought the show was over after they walked off the stage after their hit single, Daylight, they came running back on. With Kim supporting a marching drum and Matt with a microphone and sticks filled with confetti, they brought the house down just one last time. Singing their song, Cameras, one more time to the confetti filled room brought a massive crowd sing-a-long as the group provided their last antics of the night.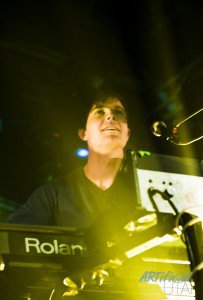 From the reactions of the crowd throughout the night, I can say, without hesitation, that this was one of the best shows musically and performance wise that has entered In The Venue recently. Leaving the venue, I heard nothing but positive comments and saw nothing but smiles coming from the pleased fans. To everyone who was there knew how epic of a performance Matt and Kim provide and to everyone who missed this opportunity, I highly suggest that you make it a goal to see Matt and Kim perform sometime soon.