Longhorn Saloon's Make It Snow Tour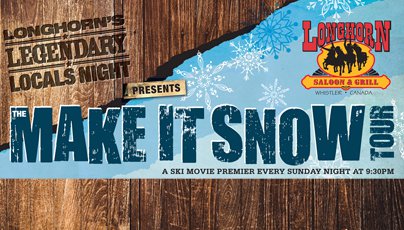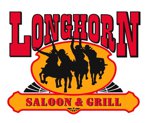 The best damn bar in Whistler, BC, The Longhorn Saloon, is currently running a series of ski movie premieres called The Make It Snow Tour, so for all you Whistlerites out there (or if you're planning on being there in the next month or two), we wanted to give you the scoop.
Each and every Sunday night between now and December 18th, during Longhorn's Legendary Locals Night, a different ski movie will be premiered at 9:30pm, including the latest and greatest films from Stept Productions (which goes down tomorrow night), Poor Boyz Productions, PYP, Voleurz, Meathead Films, Level 1 Productions, Aestivation Entertainment and 4bi9 Media. And in addition to the films and tasty beverages on hand, the good people at the Longhorn Saloon will be giving out a pair of K2 Factory Team Skis and clothing from Voleurz every week, along with a monthly give-away for a day of skiing or riding at Powder Mountain Catskiing for two people. Here's the full schedule for The Longhorn Saloon's Make It Snow Tour...