Level 1 Productions After Dark DVD Box Cover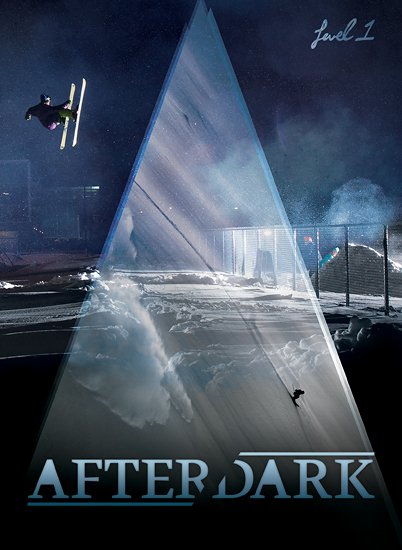 As long as I've been working with Level 1 Productions it's one of the covers that have eluded me through the years. We have been working together since near the start of my career so finally getting it now is something I'm pretty excited about. My shot of Alex Bellemarre in Edmonton, Alberta, Canada is sharing the cover of the After Dark DVD with photographer Chris O'Connell's shot of Tanner Rainville at Great Canadian Heli in Golden, BC, Canada.
This type of feature has been on my to do list for at least 5 years now. The urban death gap has eluded me now for quite some time but this past season with a really fast winch that Level 1 purchased we were able to do it. I had the shots on Alex's first try, but standing up a 50 foot rodeo 5 to flat was no easy task. Fortunately a few tries after Alex said he didn't think it was possible, the kid powered through and stomped one of the more ridiculous things I've ever shot.