Jackie Kling- Why I absolutely Love My Backyard Mountain, Big Boner Park!
Rate This Persons Entry Here
Home Mountain: Big Boulder, PA
It's simple; my home mountain is my home. It only takes 2 minutes to walk to and this is the only place where it is free to communicate, think, and shred freely. Big Boulder is the place to let your riding speak for its self. There are many friends who come together to do one thing they love, shred. The vibe that the people bring is so positive it lights up the sky for us to ride upon every prime day the sun brings. We have memories that no one will understand unless you were physically there. Many big time skiers developed from Big Boulder and there are more to come. Go inside the couch filled lodge, watch a ski movie, eat some candy, and socialize or rack the goggles on the nose, glove the hands, click in, and slide the snow crystals that await for you. This is my home mountain, Big Boulder PARK, PA, the place I live for, the one mountain I love.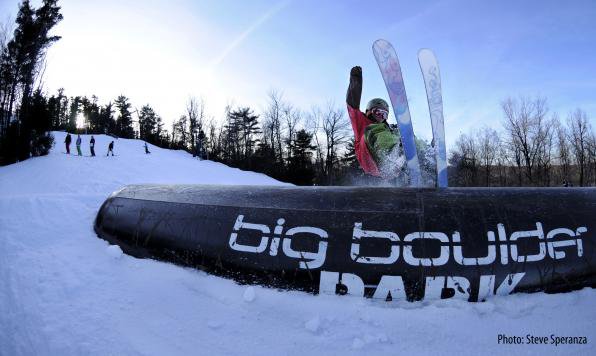 Rating: 0.0/10 (0 votes cast)

Tweet