JOHN SYMMS BUYS WWW.TIMDURTSCHI.COM
     I do not know whether to be angry or happy, or what my emotions are towards this breaking news.  I knew that John also bought http://www.jossiwells.com  but when he told me that he was going to buy http://www.timdurtschi.com I thought he was kidding. Do you think I am kidding? Click the link and see where it takes you! Does it take you Here? Yes? He is a Theif!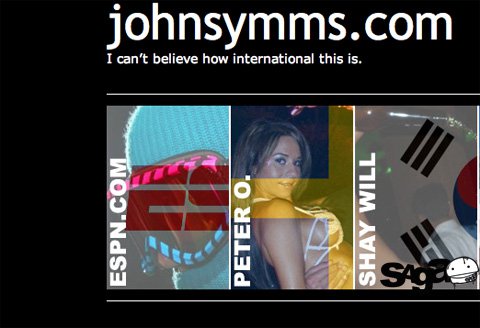 To all pro's who read this, be aware, I suggest buying your names A.S.A.P. before this happens to you.