Inspired Demo Tour Begins!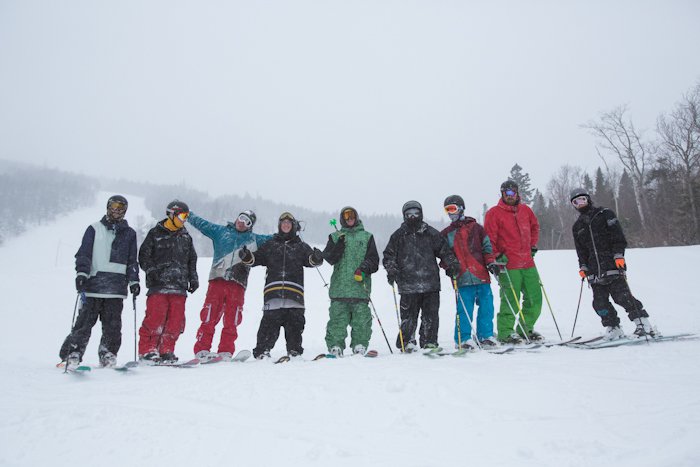 Words & photos by Jamie Walter
With a massive Nor'Easter dumping 20+ inches of snow up in the mountains on the day of arrival, the Inspired Demo Tour started their trek yesterday afternoon at Sugarloaf, Maine.
Everyone was having a ball!
The Tour will visit 50 different ski areas from Maine to South Dakota, and is identical to the same style of tour common to skateboarding; a group of riders will show up to a park and ride with the locals, with a goal of drawing a large crowd and attracting more people to the sport. For Inspired's take on this, the day-to-day schedule is pretty simple: "The plan is to show up, and ski!" Inspired's Eric Iberg says, "They'll ski all day or night with the kids and film and sign autographs. Pretty mellow!" Beyond their presence, they hope to make a lasting impact on the East and Midwest ski scenes. Speaking with Phil Casabon on a lift ride up, he talked about his excitement to see how the local skiers make the most of their home mountains, and that by the end it would spread the stoke of skiing to as many people as possible. He shared similar feelings with most of the kids too, as he will be showing his fellow friends Henrik Harlaut and Paul Bergero around his own stomping grounds of Vallée du Parc, Quebec, when the Tour visits there on the 28th of December. "That's going to be wild" he laughed.
The snow was falling at about a quarter inch per chair ride.
Phil Casabon braved the elements and rode most of the afternoon with just his glasses.
Yesterday was the ideal way to kick off such a journey at Sugarloaf: Fresh snow and very modest winds made for some of the best on-hill conditions ever seen in December. Despite Henrik's absence (his flights and road travel were impacted by the weather and he had to take an afternoon shuttle to catch up with the rest of the group), Phil and Paul managed to quickly link up with a squad of locals who were all thrilled to have some big names at their home resort.
If you couldn't tell by now, there was a lot of snow.
The crew, at times 20+ people deep, were quick to show the Inspired gang where the snow was at on the way down to the park, which conveniently sits below some of the better terrain currently open. Flying down narrow and barely tracked trails, rock gaps, stalls, and jumps were pointed out to B-Dog and B-Paul, who boosted them with style and amplitude that wowed some of the younger kids tagging along.
Paul Bergeron finding snow in a back-of-jump transition.
B-Dog's favorite: an iced over rock stall.
In the park, the Sugarloafers were not intimidated to bust out some of their own A-game and put on quite a show. Inspired's camera was not only following Paul and Phil, but were also capturing the Loaf's talent sending it just as big. Inspired plans to release highlights of each State, featuring their own members and as many of the kids that they meet as possible. The highlight of the day was when one of the locals stomped one of his first ever misty 5's on the last run after receiving a few pointers from Casabon on his previous attempt. High fives and pole claps followed from the crew that watched from below.
Local Mitch Noddin says a few words to the camera before dropping in...
B-Paul and B-Dog sending it back-to-back.
Zack Stetson.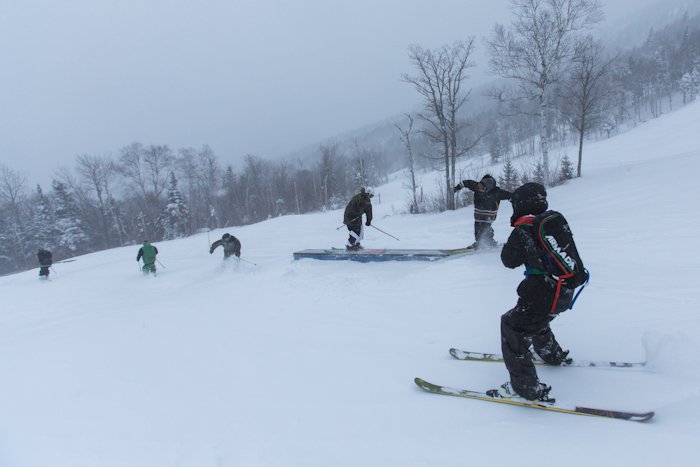 Phil bringing up the rear of a train.
Mid-Misty 5.
After skiing, the guys brought some merchandise up to the base lodge, where they signed posters and talked to a few locals that were still hanging around. When Henrik finally arrived (empty handed, his bags were still MIA somewhere at an airport), they made their way down to the Anti-Gravity Complex to join some students from Carrabassett Valley Academy, who were bouncing on the trampolines and skating the indoor park. Many of the kids took the opportunity to snap a few pictures and pick up some of the Inspired Maine t-shirts that the crew will be selling. And before taking off up the road for Saddleback, they couldn't leave without ending a very successful first day of the tour with a world famous Bag Burger!
Hanging out in the Sugarloaf base lodge.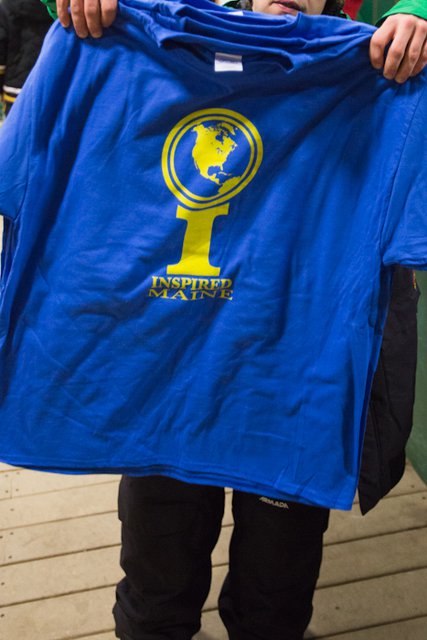 Inspired Maine!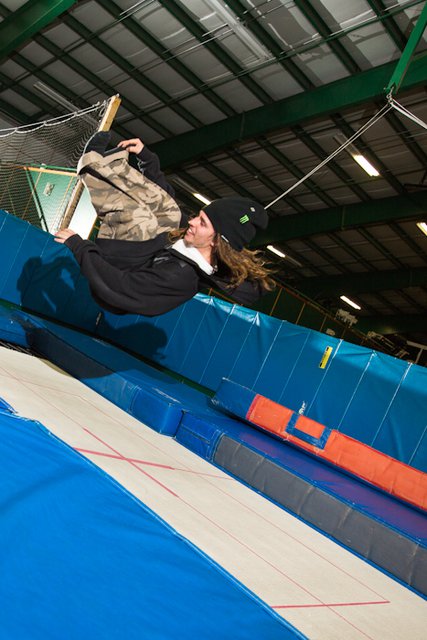 Henrik bouncing on the trampoline.
A few photos with the CVA students.
E-Dollo signs a copy of The Education of Style.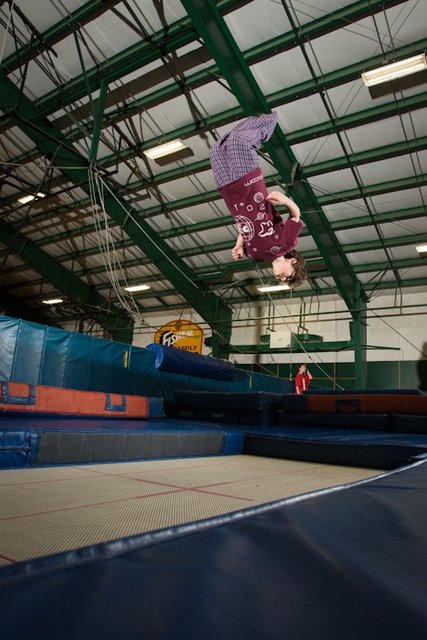 A young gun shows off his impressive control in the air.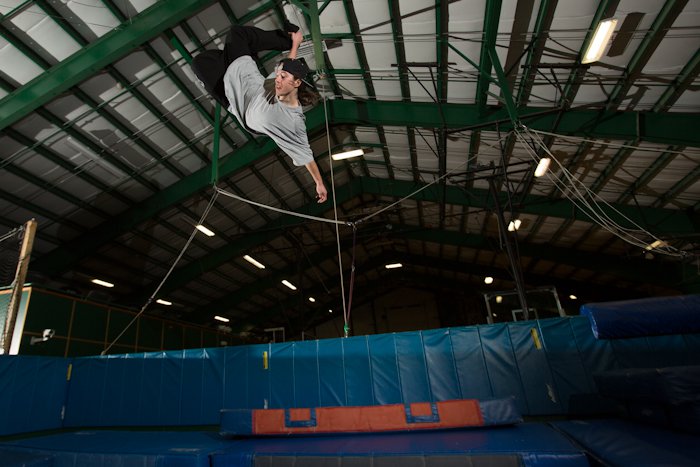 Paul Bergeron having just as much fun.
Special Thanks to Kevin Perron and Eric Iberg at Inspired for turning this into a reality, and E-Dollo, B-Dog and B-Paul for spreading the stoke! Best of luck on the rest of the trip!
For more information on the Inspired Demo Tour, and to see a full schedule of stops, head over to the Inspired Demo Tour website at www.inspireddemotour.com.