Help Support Matt Margetts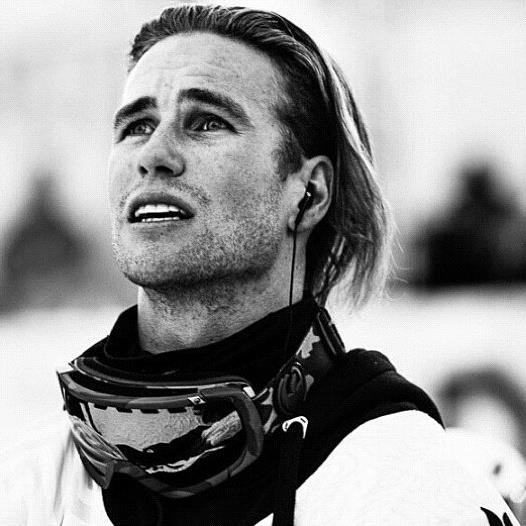 Copy pasted from Matt's Pursuit Campaign.
http://www.newschoolers.com/watch/659615.0/Matt-Margetts-Pursuit-Campaign-?c=4
My name is Matt Margetts, and I was born on January 15, 1988 in Victoria, BC. When I was five years old my family and I moved to Penticton, BC. The first winter my parents asked me if I wanted to play hockey or try skiing, and I chose skiing, because my parents both enjoyed it, I absolutely loved it, and it wasn't too expensive for my family.
I grew up skiing at Apex Mountain Resort just a half-hour drive from Penticton. When I was 13 years old I joined the Apex Freestyle Team and started competing in moguls, big air, and slopestyle contests. My peers used to call me a "huck-splat", because I would try anything and any trick, just to catch-up. I started to get better and began doing well in contests, including a handful of podium finishes at local slopestyle events along with 3rd place at Junior Nationals in Big Air.
When I was 16 I competed in my first international competition at the 2005 US Open in Vail, Colorado. During my first run in qualifiers I fell and blew my right knee. When I got my MRI I found out I had fully torn my ACL, partially torn my MCL, LCL, Medial Meniscus and Lateral Meniscus. I wanted to get surgery as soon as possible by the best Orthopedic Sports Surgeon in Western Canada, so I wrote a letter to the surgeon that I wanted to reconstruct my knee, Dr. J.P. McConkey. I told him that I was training for the Olympics, even though slopestyle or halfpipe had yet to be considered as an Olympic event, but he believed in me and my story, and squeezed me in two weeks after my MRI. After six months of rehab I was back on my skis.
After a few years of filming with multiple production companies and competing in international slopestyle, big air, and halfpipe contests, one of my dreams came true when I received an invite to the 2009 Winter X Games for Superpipe. That season the "Unofficial Canadian Halfpipe Team" asked me if I wanted to be apart of their team. I obviously wanted to accept the invitation, but I couldn't afford to pay for the team fees for coaching, so my family came together and helped raise the money so I could join the team.

 In 2011, I was accepted onto the Official Canadian National Halfpipe Ski Team. It was such a relief to receive some funding; not having to pay for coaching, team fees, or travel, flights, and accommodation to some contests. The most beneficial thing the team offered was funded training camps, with access to perfect halfpipes, air bags and trampolines along with the most amazing facilities, gyms, trainers, workout routines, fitness testing, physiotherapists, massage therapists, sports psychologists, nutritionists, etc.
I have been on the Canadian National Halfpipe Ski Team for two years now, training and competing all over the world to reach my ultimate goal of qualifying for the 2014 Winter Olympic Games and to bring a medal home for my country. I am currently ranked 2nd in Canada and 11th in the world on the Association of Freeskiing Professionals World Tour (http://www.afpworldtour.com

). I am funded through the Canadian Freestyle Ski Association, but this June our funding was restructured and a lot of the benefits that I previously received as a member of a National Team are no longer offered, including flights, accommodations and training camps.
This is where I need your help. I have a goal of raising $20,000 to help cover the costs of attending these training camps and traveling to the contests I need to be at in order to be able to qualify for the Games.
With your help, I can 100% focus on my skiing, training, and competing, without the burden and stress of figuring out how to cover these costs.
If you want to help support my Olympic dream you can do so through my Pursuit Campaign. I have come up with a huge list of amazing givebacks from my friends and supporting brands in return for your generous donations.
Thank-you so much for your time and for supporting my Olympic dream.