Hello High Five Festival, Goodbye iF3 Annecy
Like That agency announced the end of IF3 Europe a couple days ago but organizers are offering a new event instead. After four years of collaboration with the iF3 Festival company based in Montreal, the agency in charge of organizing the biggest stop of the IF3 Festival in Annecy decided to stand on its own and launch THEIR event dedicated to freesking movies: The High Five Festival. This new festival will be held in Annecy from September 26th to 28th, 2014. You can once again find yourself in the Décavision (biggest theater in town) to watch the best movies made by the greatest production companies : Level 1, MSP, Sept Prod , 4bi9, PVS, Nipwitz, Awone, Poor Boyz, GPSy Feelin, the new film by Clayton Vila "Five", the new "Inspired" movies:"Road to Zion" starring Henrik Harlaut and "Keynote Skier" starring Phil Casabon, Super Proof film from Sean Pettit, DOMY from MSP, Armada ski movie, Follow Us the Movie, Lafa Films, Poorboyz, etc.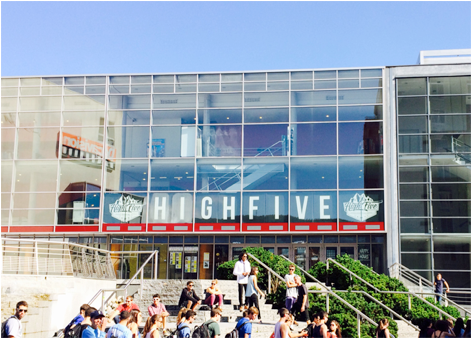 When you know that Like That agency, headed by Gaylord Predretti, organized for four years iF3 Europe and other events such as "The Mondial du ski", "Taravana Freestyle", "Kumi Yama", the "Vars Tournament" and more, there is no reason to worry about the future of their newborn "High Five" ! Everyone has already been working very hard to make sure no one is disappointed on the D day. The teaser announcing the event has been shot a few days ago in Annecy with Rancho and other pros from 5 to 65 years old. It will be released on September 1st 2014. Like That is offering an all inclusive package for 4 people for the person who manages to find out the names of all the skiers in the trailer. Isn't life good? (see rules of the contest on their Facebook page http://www.facebook.com/HighFiveFestival )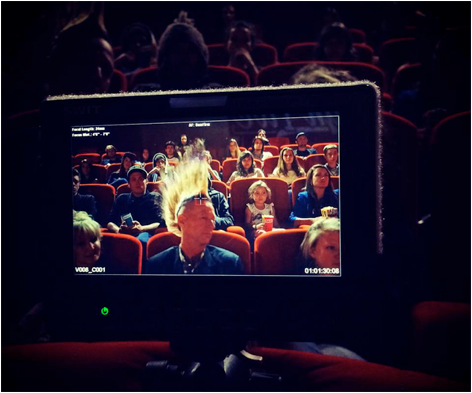 Shooting the teaser there a few days with unknown riders ....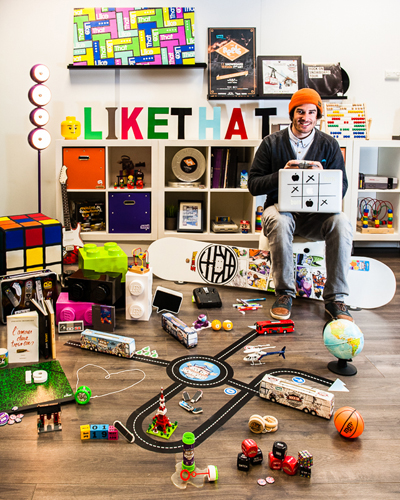 Due to the panic and comments following the announcement of the END of IF3 Europe on social networks, below you will find out why Gaylord Pedretti, founder of Like That, has to say.
- FIRST OF ALL, WHY did you put an end to IF3 Europe ?
Gaylord Pedretti: At the agency, we like challenges and we wanted to create our own festival. It's been a while since it kept running through my head and a succession of things pushed me to take the plunge. HIGH FIVE was created so that we can stand on our own. We want to go higher (hence the word: high), we want to offer the public a unique festival in Annecy. Since 2010, we've organized at iF3 Europe in Annecy. Then, in 2012, IF3 has also spread to Innsbruck, Tokyo, Chile, Whistler. The strategy behind the IF3 brand wasn't the one we signed up for at the beginning. The events were diluted. Therefore we decided to share our vision/thoughts with the event creator.
When I went to Montreal in 2009 to attend IF3 and see how I could create an European version of the Festival, there was no other iF3 event but Montreal. Importing IF3 to Annecy made perfect sense at the time. Since then, the decisions and strategies taken by the organizers in Montreal were going against us and were limiting our creativity as well.
Inevitably, when you organize an event under a license, you have pros and cons. By the end, we had the impression that theconstraints increased with the proliferation of iF3 worldwide. This is not a criticism of the event, but rather a personal vision. I must say that we - the agency - what excites us and motivates us is to organize things from A to Z, it is to be parents and not the nanny!
We are proud to have babysat this beautiful baby that was iF3 for four years in Annecy, we have fond memories and photo albums that goes with it. Now, we will have our own child and raise him. Pregnancy is going well, High Five should be a beautiful baby, no doubt about it. Our motto at the agency is to create "innovative events" and every projects of the agency are original creations. It wasn't long before we had to make our own festival. You liked iF3 Annecy, you'll love what we have for you at HIGH FIVE.
- HIGH FIVE, WHAT WILL CHANGE COMPARE TO IF3 EUROPE ?
Gaylord Pedretti: As the sole organizer of High Five event, we will be able to create our own programming and get creative with the activities surrounding the event. The top floor of the theater will be devoted to our event: that makes 6 rooms per session for 3 days. We will have surprises for each sessions.
Naturally all the major productions are screening their new movies: Level 1, MSP, Stept Prod 4bi9, PVS, Nipwitz, The Fafilms, Awone, Poor Boyz, Inspired. In addition to the new films, we'll have special sessions - including a screening to celebrate Poor Boyz 20 years birthday. For this one we'll screen their first movie and another one we'll pick with your help. Also we are planning more "retro" screenings, stay put and check back for the program. The price for one session stay the same: 10€/session including 3 movies and free popcorn. Ticket will go for sale starting September 1st. I recommend buying them prior to the event so you don't stay in line. We will make it easy to pick your tickets at will call. For the first year, we won't have an award ceremony. However, it will be easy to hang with pros and the filmmakers days or nights.
In regards to nightlife, no one will be left hanging with 2 big parties on Friday evening (one at the Bowl and the other at the Telephone Rose). The closing party will take place at The Pop & Moon Beach on Saturday.
People will take "selfive" (selfies of 5). As I mentioned before, the main goal of the event is to offer the public a unique event with what we know works as we - Like That - have came up with it for IF3 ie: 1000 sq/meter Brand Village, free activities such as trampoline, slackline, etc... I can't reveal everything, know that we're trying to bring some real snow for the 2015 edition of High Five
WHY DID YOU PICK THE NAME HIGH FIVE?
Gaylord Pedretti: (laughs) This time it will be hard to make a long story short. Last April, my whole team and I met at Lily's for a BBQ. She is such a good cook. She is originally from Quebec where sheworked for IF3 in 2009 and then moved to France to integrate the team Like That. It is rare that we brainstorm outside of the office for a whole day but damn it was great and efficient even though we had drinks (laughs). Severalnames were thrown out while playing petanque and HIGH FIVE was unanimous. The next day while chatting about the name in the office and doing some research we found out the existence of a national day for "High Five". Insane, the day we came up with the name was the actual National High Five Day. We didn't know what to think: coincidence or fate? anyway we were convinced at this point.
Then we also liked High Five because it refers to a gesture used in our community to show our stocked-ness. In my eyes, High Five is more than a symbol, it is a whole philosophy. During the Olympics, commentators were often shocked by the "friendly" aspect of our sport and the fact that all riders were throwing High Five at the start and the end of their run. It just showed that these people don't understand skiing nor freeskiing. For me, it is part of the lifestyle. If you watch any ski videos, often when the skier lands a trick, he HIGH FIVEs his filmmaker, his friends with whom he rides, ...the grandma walking by, etc. I grew up with this vision. My best skiing memories are the pow days shredding with my homies and throwing fist pump or high fives up top, in the middle of the run, after a stomp. We were like 5 fingers on a hand: inseparable.
WHAT NEW SHOULD WE EXPECT?
Gaylord Pedretti: I think I was a little talkative in the previous responses, in which I reveal quite a bit of the 2014 program.
The primary focus of the festival is to be able to watch ski movies on the big screen. The production companies are in charge of the freshness. We are proud to be able to open more screening room and increase our audience. We are also super proud of having exclusivities on movies such as "Road To Zion" from Henrik Harlaut and "Keynote Skier" from Phil Casabon. On top of premiere we will screen classics :HOT DOG and B&W movies from back in the days.
Beginning of September, we will release the teaser of the event we've recently shot in Annecy with Rancho and a large pack of pro skiers. Our moto is Freesking is for Everyone.
Be ready to hang in "The CAFETERIA". We want to have a cozy place to hang with pros and producers as well as grab food, a drink, play games, anything you could think of. This place will be the Chill Zone with no restrictions on who may or may not enter. You've always wanted to interact with your idols then The CAFETERIA will welcome you and your buds.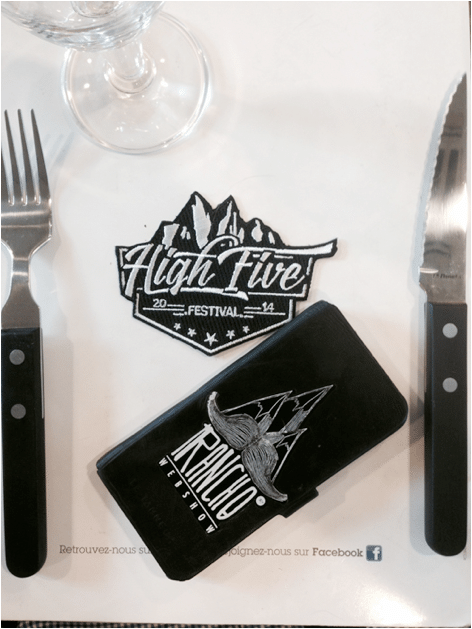 Enjoy the summer, winter is coming soon!