Google Glasses Make TV Appearance, Snaps Photo of Charlie Rose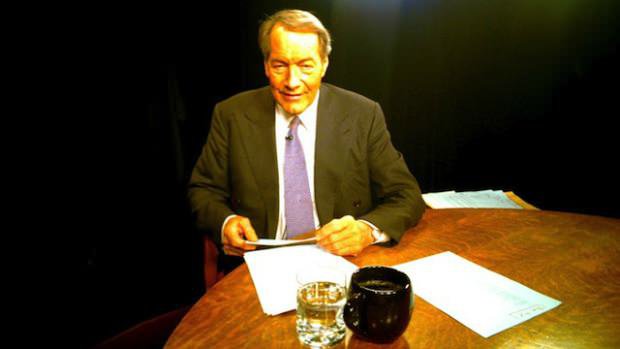 Google's Project Glass has been all the rage since the company released their mock-ups and video of the project at the beginning of the month, and for good reason — the idea is out-of-this-world cool. But from the start we've known that Project Glass was only in the beginning stages, the glasses were an idea that couldn't yet do many, if any, of the things featured in that futuristic video. A couple of days ago, however, the world got its first glimpse of what Project Glass can do.
In an interview with Charlie Rose, researcher Sebastian Thrun used the glasses and his voice to snap a photo of Mr. Rose and upload it to his Google+. The photo (shown above) is nothing special — it looks like an ancient camera phone image — but it serves as confirmation that the glasses can already perform a few basic functions via voice command. And considering the speed with which technology advances these days, any indication of functionality could mean Project Glass is much further along than we think.
(via Gizmodo)