Glen Plake rides Mt. Hood with Windells Academy!
World famous freestyle skier Glen Plake made a stop at Mt.Hood this week to hang out with the students of Windells Academy. Glen and his wife Kimberly chose Hood for one of their multiple stops on their "home town" ski tour. Glen, famous for his 2 foot tall, usually multicolored mohawk, decided to keep it real this week and keep his hair tucked nicely into a warm hat. Plake hit the park with the students of Windells Academy all day, and even gave them a few pointers on his famous "ballerina skiing" methods.  Plake also took the time to show the students some of his favorite freestyle ski moments in history on his flat screen TV nestled into his built in tune shop on in the right side rear of his personal tour bus. After skiing, Glen headed inside to sign autographs, and pass out some free gear for anyone at Timberlne. The conditions couldn't have been nicer and everyone had a blast. Thanks Glen
[There is a video that cannot be displayed in this feed. Visit the blog entry to see the video.]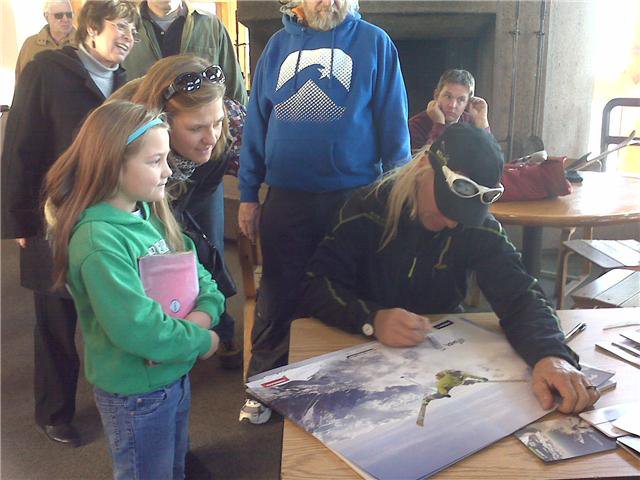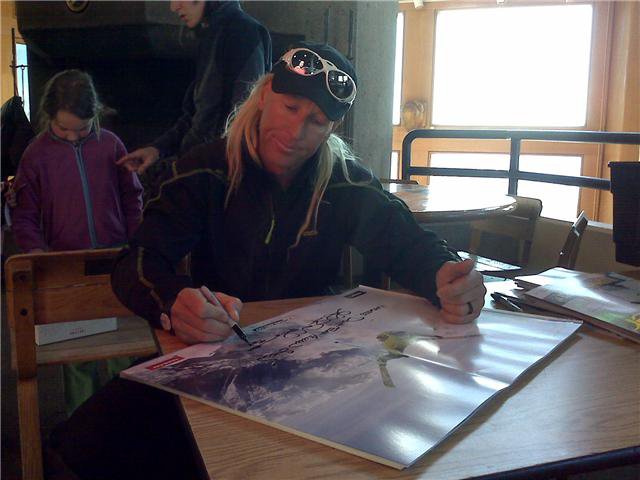 Related posts:Windells Academy: Mt Hood is OPEN!!Windells Academy is shredding pow!Windells Academy: Still on snow!!!