Getty Images Changes Watermark from Annoying Logo to Useful Shortlink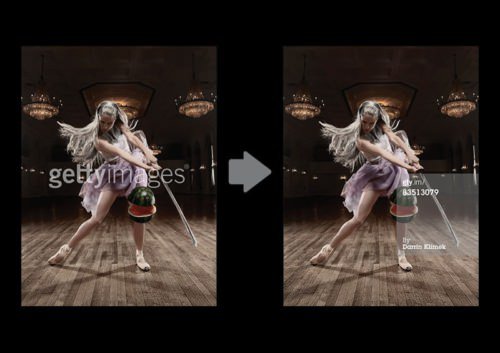 Wanting to shed its image of being "old media" and "old fashioned", Getty Images has unveiled a new watermark that does away with the annoying logo in favor of short links. Rather than plaster the words "Getty Images" across the front of photos, the new watermark is actually useful: it provides a short link that directs viewers to the webpage for that particular image and also gives credit to the creator of the work. Inspired by the plaques found at exhibitions, the new watermark is offset to the side rather than smack dab in the middle.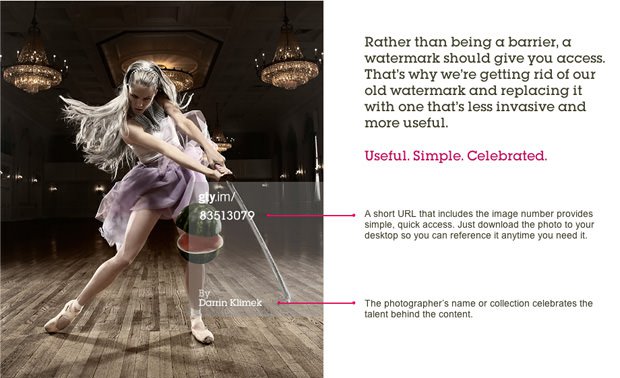 Interestingly enough, Getty is also bringing the concept to the real world as well: photographs found in its galleries will also have the same "watermark" next to them in the form of plaques.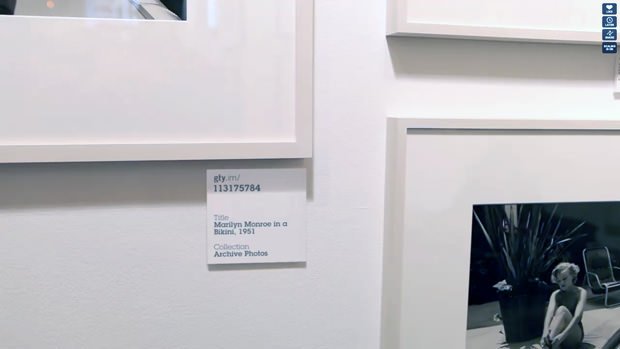 Here's a short video introducing the new watermarks and going a little into the thought process behind them: