GIV launches new website for 08-09 fall/winter season
At GIV we design detail inspired lifestyle products. This fall we are releasing new products over a few months. Tees, Hoodies, Denim, and more. A portion of every sale goes toward charities that do something great, like fighting cancer, supporting the environment, or educating children in poor countries.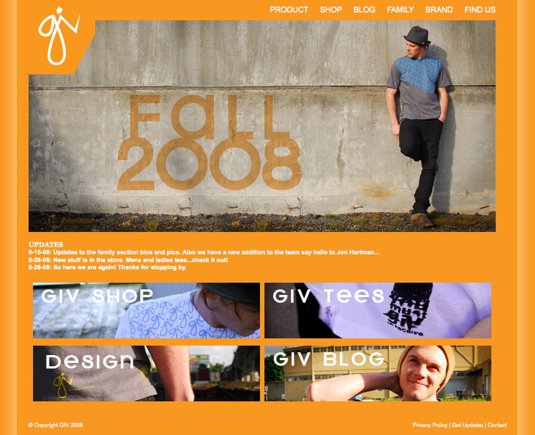 We hope to inspire you to do your part in giving back to the cultures and places that made you. Support the arts and remember…giving is good. Please email info@givbrand.com for any questions or inquiries.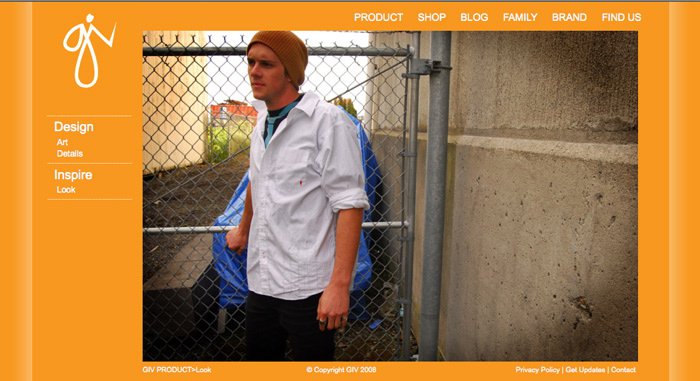 Check out the new site at: http://www.givbrand.com