Five Throwback Ski Movies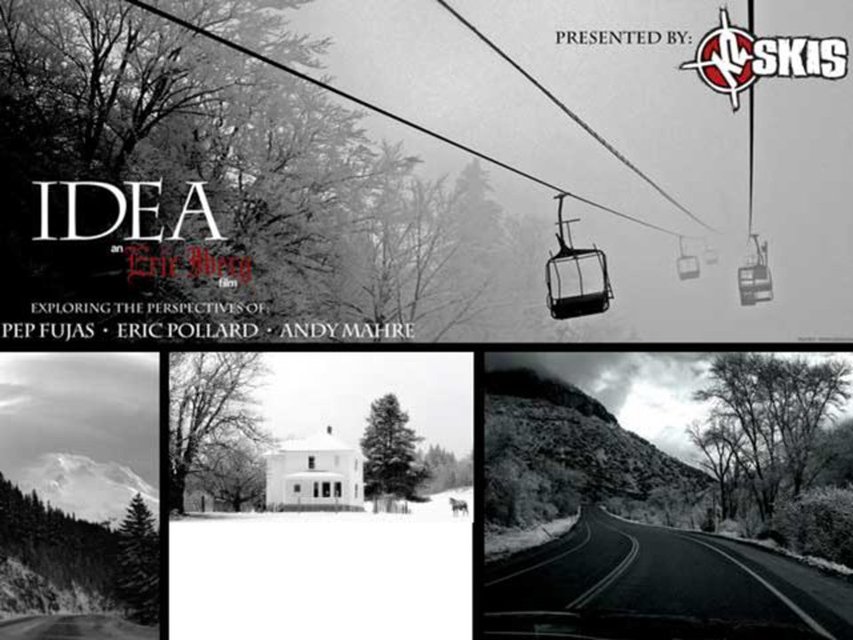 Here's five throwback ski movies that shaped me as a skier growing up. Share your own in the comments! The movie that probably has the most overall replays is definitely IDEA, by Eric Iberg and Eric Pollard.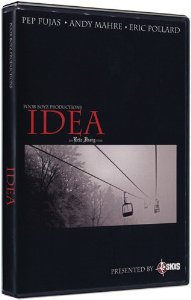 Royalty - 2001
http://www.newschoolers.com/watch/600330.0/Royalty--2001-
'Royalty' features seven skiers that truly helped define the sport of freestyle skiing as we know it today. Skiers Phil Belanger, Phil Larose, Phil Dion, Evan Dybvig, Mickeal Deschenaux, Eric Pollard and Candide Thovex take you on a journey of their individual style as they travel the world to hit jumps, halfpipes, and rails. Enjoy!
Assault - 2004
http://www.newschoolers.com/watch/671766.0/Assault--2004-
Assault is one of the greatest movie that came out in 2004. Nobody was ready for this if we consider that we were for most of us unknown in the ski industry. Than this movie became a classic. This movie help for some of us to step in the big league. The same year Charles Gagnier won the X games in slopestyle. It show up also the beginning of a long career for JF Houle, Kim Lamarre, Alexis Godbout and Phil Casabon. This movie also feature the most incredible rider at that time coming from Quebec! We can think of Phil Warren, Dom Legare, Guyaume St-Cyr, Frank Raymond, George Perron, and many more! Hope you enjoy for those who never saw this movie!
Wicked - 2004
http://www.newschoolers.com/watch/399326.0/Wicked
A Real East Coast Ski Movie by Neil Sotirakopoulos. Riders: Alex Balsen, Sean Decker, Liam Downey, Forrest Frizzell, Justin Gillern, Stu Halverson, Travis Heed, Matt Iovanni, Chris Johnson, Dan Kiesel, Cameron Klick, John Lipppiatt, Sean Logan, Jesse Mallis, Richie Paradise, Tanner Rainville, JP Solberg, Ryan Thomas, Ryan Vescovi and Colby West.
Teddy Bear Crisis - 2005
http://www.newschoolers.com/videos/watch/761978/Teddybear-Crisis
The Teddybear gang sets themselves apart from the beginning by delivering a ski film that is truly out of the box, a new style with a fresh look at insane action. Legendary film maker Kris Ostness (Wind-Up Films/Flying Circus) has teamed up with new school film maker Henrik Rostrup (Push Films/Not Another Ski Movie) to form the company Teddybear Crisis. The crew revisits the classic Utah gaps that Ostness/Wind-Up Films pioneered years ago and discovers a few new ones on the way. Upper/Lower Flagstaff and Pyramid are all mandatory 90 foot gaps but pale to Tanner Hall hitting 120 foot Chad's Gap skiing backwards at 53mph and stomping a switch 900! Lots of travel, backcountry gaps and booters, supersized parks, gaps over half pipes, freeskiing in the Alps, Alaska, and Utah. Teddybear Crisis has it all in a well rounded movie.
IDEA - 2007
http://www.newschoolers.com/watch/588123.0/IDEA--2007-
Idea is a movie directed by Eric Iberg and Eric Pollard. Idea explores the skiing and personalities of Pep Fujas, Andy Mahre and Eric Pollard. Nimbus was practically born out of this project. It was the first movie that Eric, Pep, and Andy worked together on and they have been working together with Nimbus ever since.
Bonus! Stereotype - 2002
http://www.newschoolers.com/watch/587894.0/Stereotype--2002-
Stereotype: a conventionalized idea, a clich, a routine. Whatever preconceived notions you have of skiing will be broken this fall, as Poor Boyz Productions and Eric Iberg take you on a journey outside of the box and into a new dimension of skiing. A squadron of the most innovative and original riders have been assembled, each bringing something new and unseen to the sport.
Let me know which of these five movies is your favourite! And if you'd like to add other throwback movie to this article, simply leave a link to it in the comments and consider adding it.
Still need more awesome ski content? Check out the 2014 Ski Movie Trailers , the Top Ten WTF Tricks, the Eight Best Naked Fails and Bails, and 15 Free Skiing Movies.