Final Athlete List for the Red Bull Foręt Urbaine

Read the entire OP here: http://bit.ly/OERZi5
Good news! After yesterday's positive reaction to the announcement of their new event, Red Bull has decided to extend their invited athlete list by five. The best part is that they're giving Newschoolers the opportunity to help them find the additional riders to compete at Forêt Urbaine, which is happening on Saturday, April 12th at Mont Tremblant Quebec.

Original Red Bull Athlete List:
Émile Bergeron
Dominic Laporte Cote
Seb Eaves
Hugo Pelletier
Charles Gagnier
Martin Boulais
Alexi Godbout
Yan Bussières
Max Morello
Maude Raymond
Frank GP
Felix Tremblay Gagnon
Invited via Newschoolers Thread:
Sebastien Chartrand
Kristaps Thompson
Simon Gingras
Stefan Curtis
Nicholas Chenard
Vincent Charette
David Pauzé
Chris Bolduc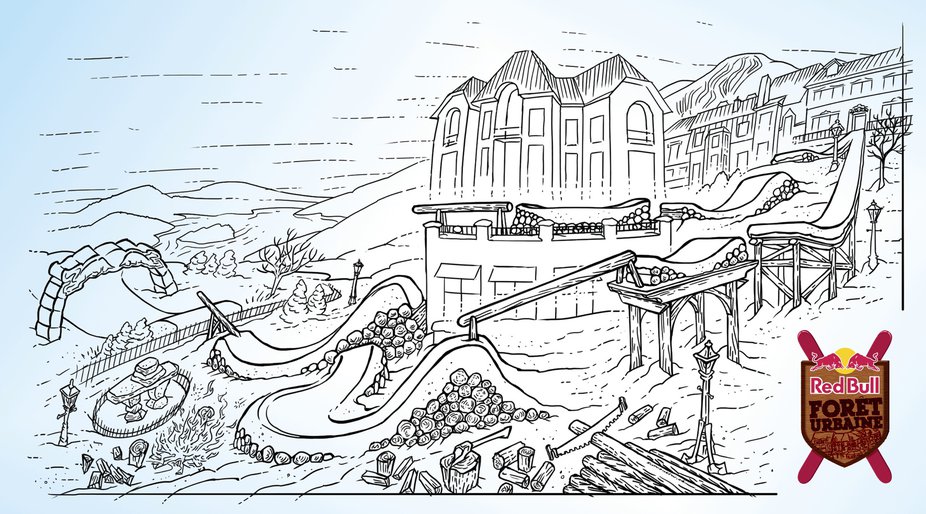 Freeskiers will descend through a custom designed course constructed entirely of natural log features built into the village streets. Obstacles are locally sourced, constructed entirely from logs giving it a natural vibe to reflect what you might find in the woods.
At 400m long, skiers have a choice of two lines, starting from the athlete hotel room balcony, and ending with a 15'-canon pipe. Male and female skiers will battle to impress the judges who will be looking for style, difficulty, amplitude and trick selection in their runs.
Tremblant was built with a wood axe. Outside of a world class ski hill, the Mont-Tremblant region was the heart of a longstanding logging community which laid the foundation for the surrounding town today. Red Bull Foret Urbaine pays homage to the tradition and logging culture that brought Mont-Tremblant to life. Don't miss it!