Film Teams Announced for 2014 WSI Intersection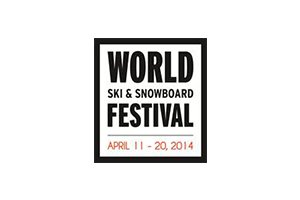 WHISTLER, BC March 24, 2014 –The crews competing in the fourth annual Intersection action sports film competition at the World Ski and Snowboard Festival (WSSF) in Whistler, BC have been announced. Six teams from across the ski and snowboard industry will be battling it out at the 2014 installment of Intersection, taking place on April 16 at the Whistler Conference Centre.
Participating crews are required to shoot, edit, and produce a five to seven minute ski and/or snowboard film in only seven days. Until this year, those seven days have always been the seven days leading up to the event but this year, in an unprecedented first, the crews are filming in late March.
"We decided to switch up the dates this year based on some feedback we received from previous participants," says Jaime Kerrigan, Multimedia Events Producer for the World Ski and Snowboard Festival. "Our thinking was there would be more snow in March and thus better filming conditions for the teams. We also hoped moving the dates would make it easier for filmers and athletes to be involved in the competition, since most crews are still in the thick of filming in March for other projects and everyone is still really motivated."
In addition to the seven day rule, each film must also include 30 seconds of Whistler Blackcomb terrain park footage, 30 seconds of Whistler Blackcomb in-bounds terrain, at least 75 per cent of the film must be on snow, and the entire film must be shot within 100km of Whistler. On the line is a $10,000 grand prize for Best In Show, with all runner-up teams receiving $1,000 for their participation.
This year's contest kicked off on Wednesday, March 19, so Intersection teams are currently shooting in and around the Whistler area, with the submission deadline for films at 10am on March 26, 2014.
INTERSECTION 2014 TEAMS:
Brian Hockenstein
Brian Hockensten is a Whistler local who has been shooting photos and videos for over half his life. His passion is bringing the viewer into the scene. Using any and all tools available, he loves nothing more than tackling a new subject and bringing it to life. From action-sports to natural history and wildlife; capturing images is what Brian does best.
Calloused Media Group
Scotty Titterington and Eliel Hindert consider themselves storytellers, whether the medium is moving, still, pressed in ink or just a figment of the imagination. Scotty and Eliel pride themselves on telling the tales worth sharing - whether they make the viewer smirk or cringe.
The KSM Collective
Based out of the West Coast of Canada, The KSM Collective share a passion for capturing a story through photography and cinematography. The KSM Collective includes Kalum Ko, who has worked alongside Sherpas Cinema and VICE Media, and Zachary Moxley, known for his work in the action sport community and with CBC, X-Games, and ESPN. With shared experience, Kalum and Zachary capture a unique visual experience.
Ben Webb and Ryan Kenny
Ben Webb and Ryan Kenny are filmmakers based in Whistler who have teamed up for this year's Intersection competition. They are no strangers to filming and editing under tight deadlines. In 2012 the pair was awarded for their creativity when they won the Showdown Over The City film contest at Grouse Mountain in Vancouver, BC.
The Manboys
Mark Sollors, Rusty Ockenden, Jody Wachniak, Robjn Taylor, Matt Belzile, and Chris Rasman are a mostly sub lunar group of friends based out of Whistler. The Manboys are all professional snowboard athletes, who are also currently working on a web series in partnership with TransWorld SNOWboarding.
Simplestix Productions
Simplestix Productions is an international-based film company working year-round in both hemispheres. Run by Oliver Smith, Simplestix Productions chases the winter seasons and the people who live rich lives with the lightest of pockets.
---
For more information about Intersection and to purchase tickets to the event, visit http://www.wssf.com.