Euro X-Games Slopestyle Qualifiers!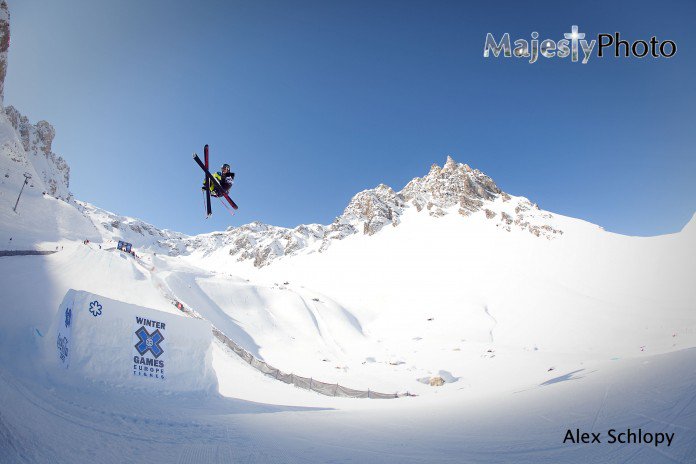 The sun came out this morning and blue skies made the perfect backdrop as 19 skiers threw down the best of 2 runs for a chance to be one of the 8 finalist in slopestyle tomorrow… Alex in his first ever X-Games threw down a switch 14 on the last hit and qualified in 7th!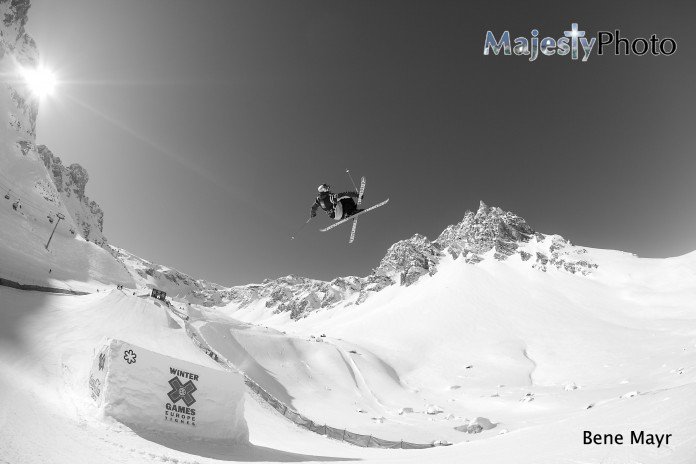 One of my favorite pics of the day, Bene came close but just missed the cut…
Matt owned the course today, however the judges scored him way too low and left many wondering how he was not in the finals…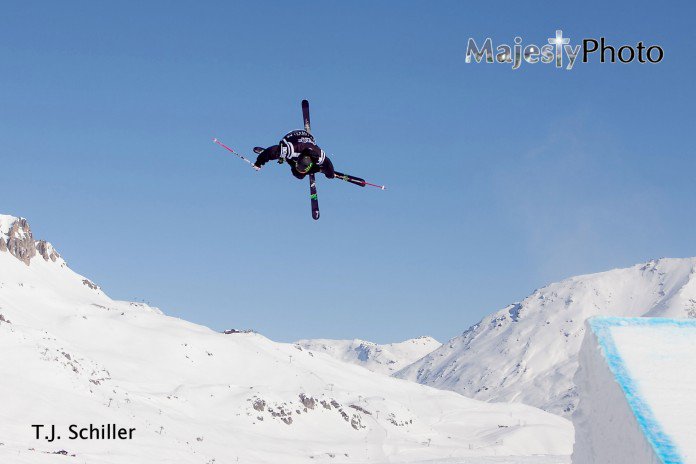 T.J. just made the cut hanging on to the 8th spot…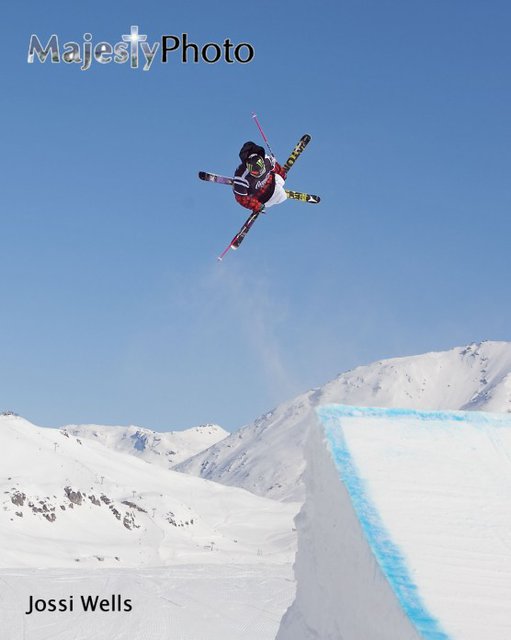 Jossi was smooth and dialed in as always ready to ski for a spot on the podium tomorrow finishing in 5th…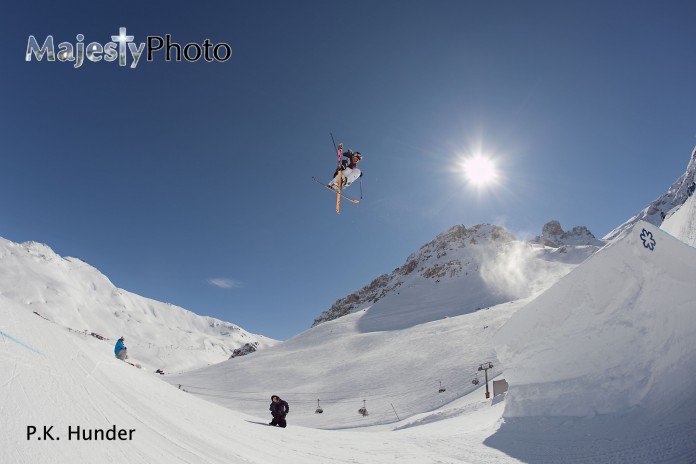 Many riders were having difficulty with the course, there are 6 jumps and only 2 rails spaced randomly apart making it very difficult to judge speeds… Many came up short or went too long, the course was changed twice in the past 2 days making it difficult. Some pushed through, others had quite a time of it…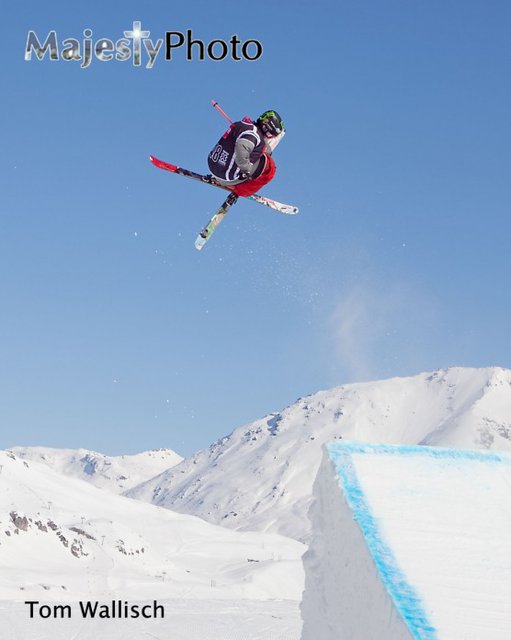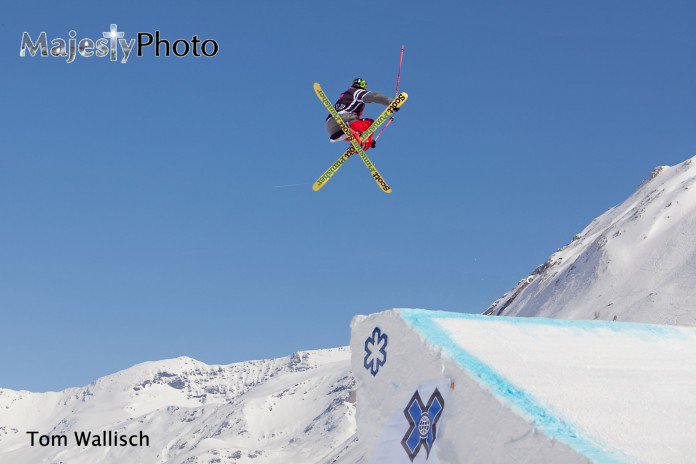 Tom makes every course seem easy and cruised into 2nd place..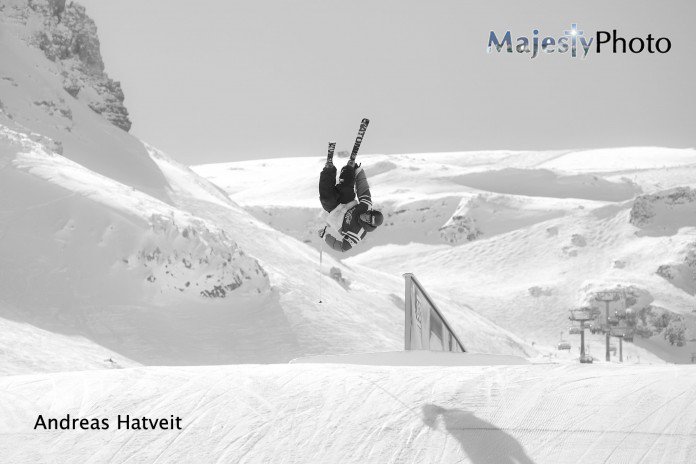 Andreas doing a misty 45o of the rail, looking like he will be on the podium tomorrow for sure.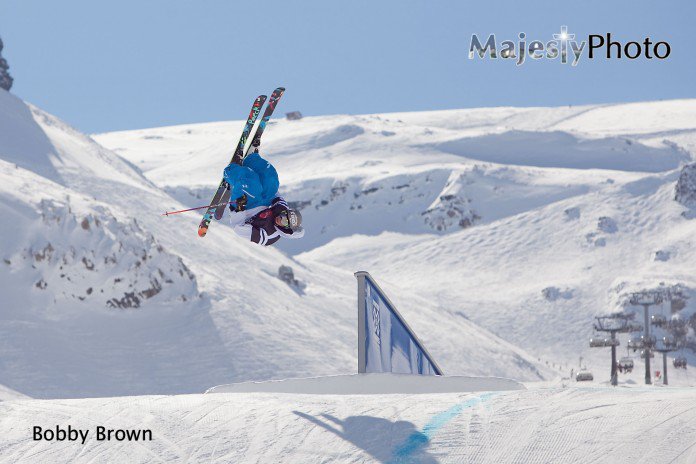 And then there is Bobby Brown, arguably the best slopestyle skier in the world at the moment. He scored a 97.33 to finish a full 6 points ahead of the next best skier Tom Wallisch.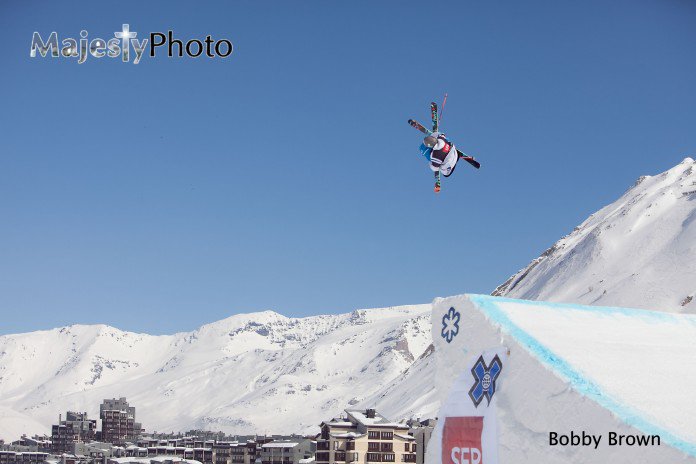 Bobby taking his switch double misty 12 all the way into town! Definitely more fun to watch in person! Stay tuned, the finals are tomorrow and hopefully we will have good weather for the last day at Euro X-Games!