Dylan Natale Kicks Off BC Season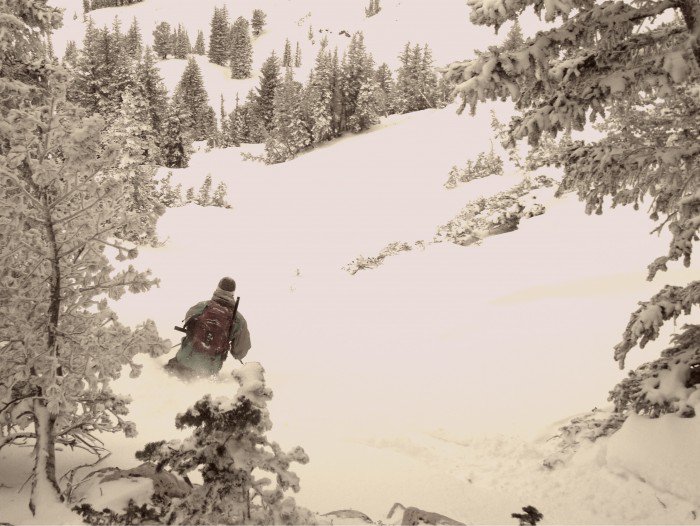 As resorts are opening up and people are starting finally quench their powder cravings, Full Tilt team member Dylan Natale and his crew made sure to start the season off right… earnin' turns in the Wasatch. Here's a quick trip summary from the man himself!
 
After a quick storm dropped a foot of fresh on the Wasatch mountains a couple buddies and I loaded up the powder skis and boards to try and get our fix. We decided on the famous Grizzly Gulch and it didn?t dissapoint. We took a couple laps off Twin Lakes Pass and then climbed back up and skied Grizzly Gulch down to the parking lot. Other than the couple of hidden rocks the snow was stable, soft, and deep enough to feel like we were skiing pow again. Another storm is forecasted for Thanksgiving night?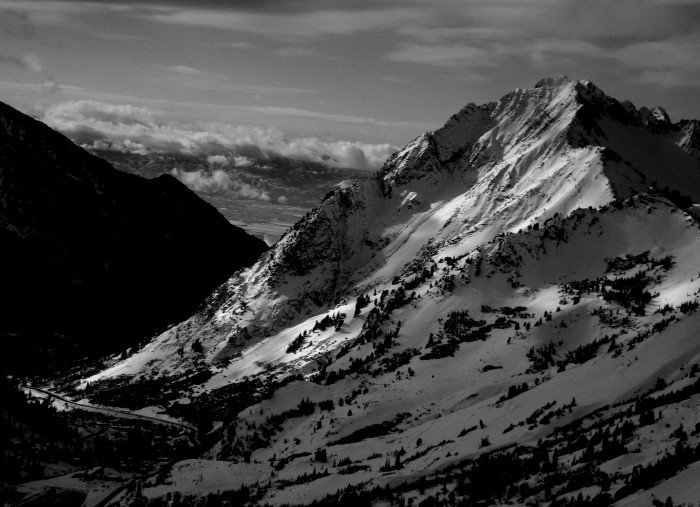 It's impossible not to take pictures of Superior. Black and white too, just like Jordan…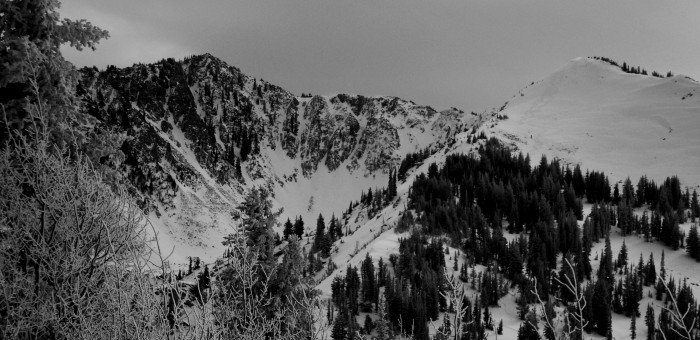 We need a few more storms before Wolverine Cirque is a go
Fun zone