Dendrite Studios: Out of the Shadows
We're big fans of Dendrite over here and we're pleased to tell you that their new video is up online and available to download on a 'pay what you want' basis! If you haven't seen their trailer (you need a slap if you haven't) check it out here. Here's what their press release says: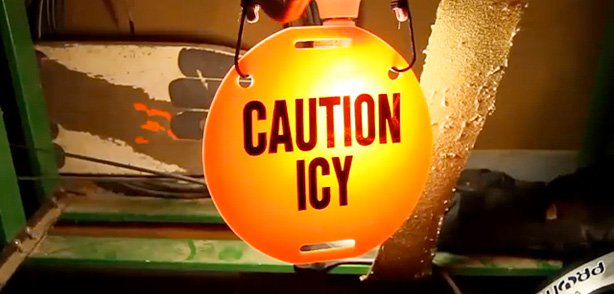 "Out of the Shadows," The International FreeSki Film Festival's Best Big Mountain Movie of 2010 is now available for a spectacular 'pay what you want' rate at Dendrite Studios' brand new web store. The award winning and most affordable professional ski film on planet earth is here for the masses as an HD or Ipod/SD online download. Limited edition DVD's, as well as t-shirts and toques are also available."This is nothing but a dream come true. We are extremely grateful to have the film shown around the world and bring smiles to countless people," said Co-Director Athan Merrick. Co-Director Nicolas Teichrob adds, "To see our first project come to fruition on pure passion is an amazing experience. It has been a lot of hard work and we are very excited to be moving forward"."Out of the Shadows," is an HD Ski Film filmed in the mountains of British Columbia, Canada. It features the finest athletes who have been in the shadows for too long. This is their shot and their opportunity to break out on film. They bring their lives with them and shred the mountains with un-inhibited passion on a daily basis. Dendrite Studios brings you their stories. Featuring the return of PY Leblanc, the forgotten legend Chris Turpin, World Champion Brett Crabtree, Swedish sensation Jon Larsson, and a giant swarm of new comers.Dendrite Studios is currently seeking sponsorship partnerships for future projects to bring new content and a fresh outlook to the ski industry. Have a fun and safe holiday season!So if you fancy getting your grubby mitts on a copy then head on over to http://dendrite.myshopify.com/ and don't forget to look at what else they're doing over on their site: http://dendritestudios.com/ It's definitely well worth the money that you'll pay for itRelated posts:Dendrite Studios: Out of the Shadows trailer Dendrite Studios is proud to release the official trailer for...Out of the Shadows Trailer Dendrite Studios is proud to release the official trailer for...Dendrite Studios, A New Production Company from Whistler, BC Dendrite Studios is an exciting and creative new production company...